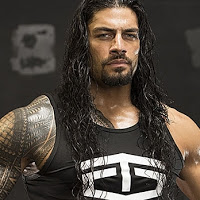 UFC Light Heavyweight Champion Daniel Cormier, who defeated Anthony Johnson at UFC 210 last night, appeared on the post-fight press conference to discuss his victory.
During the conference, which you can watch below, Cormier addressed the Orlando Raw crowd's insane reaction to Roman Reigns on Raw last week, and he also talked Reigns vs Undertaker at WrestleMania 33.
Before 'Mania, Cormier was hoping Reigns would pin Undertaker clean at the PPV, as he feels that's how "old school" guys do business in pro wrestling. On the crowd reaction Reigns got the next night, after defeating The Undertaker, Cormier called it the most organic crowd WWE has had in a long time, and added "[Roman Reigns] said 'this is my yard' and he left. It was perfect, because [the fans] were playing the game for him."
---
GET EVERY NEWS 24/7 FOLLOWING US ON YOUR FAVORITE SOCIAL MEDIA. WE ARE ON FACEBOOK, TWITTER AND G+!
---