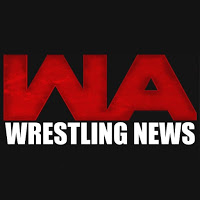 Below are some highlights of No Way Jose' interview with ESPN:
Who he grew up watching:
"It's something that when you grow up, you know, I started watching The Rock and Stone Cold. Valenzuela people, in my family and from my generation, [went] back and watched people from the island [like] Jack Veneno. He's there and he is one of the heroes, the hero of DR. It's cool trying to get in there and get lost in the world that is wrestling. I wanted to be part of that, and here I am."

Representing his country:
"It's cool to get into this from what I grew up watching, but now I'm representing a country. You have to go back and actually see everything that's going on in there. It's cool to see the support and the love I'm getting representing the Dominican Republic. I'm out here trying to represent the Latinos as a whole, you know, and having fun doing it."
Comparing NXT to college:
"This is what NXT does, you go there and work every single day. It's just like college. You have the professors, who are your coaches, the students, who are the recruits. Everybody goes in there and works hard every single day. You work hard in the ring, work hard outside the ring, you work hard in the gym. You do things, paying your dues. You look yourself in the mirror every single day. You try to get better and better, and make it to a place where you can be this larger-than-life persona that everyone tries to get into."
---
GET EVERY NEWS 24/7 FOLLOWING US ON YOUR FAVORITE SOCIAL MEDIA. WE ARE ON FACEBOOK, TWITTER AND G+!
---