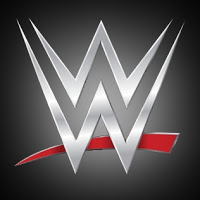 – WWE Raw is in Los Angeles, California at Staples Center. The show will feature Charlotte vs. Sasha Banks for the Raw Women's Championship, and TJ Perkins vs. Brian Kendrick for the WWE Cruiserweight Championship.
Below are the Quick Hits they are looking at going in to tonight's episode.

– Sasha Banks challenges Charlotte one-on-one
– Will Seth Rollins continue to defy Raw General Manager Mick Foley?
– Cesaro & Sheamus continue their tag team quest
– Can Brian Kendrick put himself in line for another WWE Cruiserweight Championship Match?
– Will Ashton Kutcher and Danny Masterson top "The List of Jericho"?
On whether Seth Rollins will continue to defy RAW GM Mick Foley:
Raw has a long tradition of Superstars bucking authority. "Stone Cold" Steve Austin, Dean Ambrose, John Cena, Roman Reigns, The Rock and even current Raw General Manager Mick Foley have challenged the status quo when their backs were up against the wall. And yet, that doesn't mean The Hardcore Legend will stand for Seth Rollins' continued refusal to heed his directives.

This past Monday night, after sustaining bruised ribs at the hand of WWE Universal Champion Kevin Owens at WWE Clash of Champions, The Architect attempted to confront The Prizefighter — an act that blatantly went against Foley's orders. Although it's unclear as to whether Rollins will be medically cleared Monday night in the City of Angels, he will undoubtedly attempt to get his hands on Owens once again. If that's the case, Foley might be pushed too far, and the consequences for "The Man" could be severe.
On Ashton Kutcher and Danny Masterson's appearance tonight:
After foolishly mocking "That '70s Show" stars and real-life best pals Ashton Kutcher and Danny Masterson, Chris Jericho will get a massive blast from the past when both actors — fresh off the set of their Netflix series "The Ranch" — head to Raw with plans to confront "The Best in the World at What He Does."

This isn't Kutcher's first rodeo on Team Red, having memorably served as a Raw guest star back in 2010, so he definitely knows how to handle himself against the likes of Jericho and his "best friend," WWE Universal Champion Kevin Owens. Jeri-KO might be the ones feeling like "stupid idiots" Monday night when Kutcher and Masterson pay them a visit.
– As previously reported, WWE has released Tough Enough Winner Sara Lee, Hugo Knox and Carolyn "CJ" Dunning from the company.
The word going around is that there will be even more releases this coming week. It's well documented that every couple of months, WWE releases a handful of talents that aren't working out.