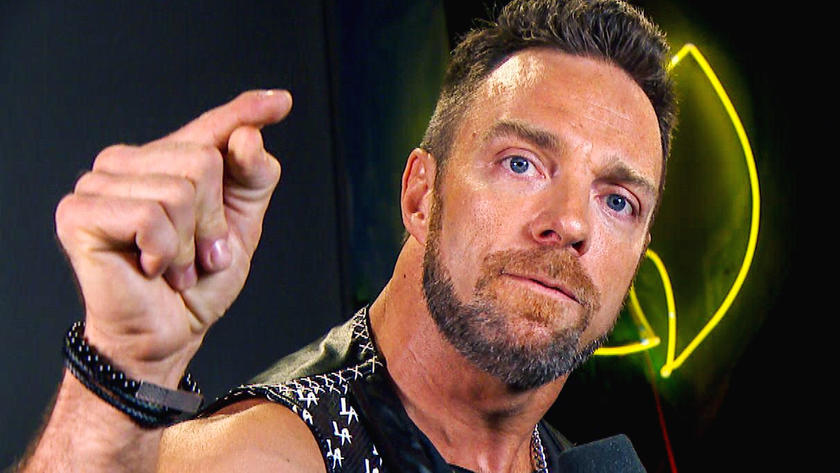 LA Knight Interview With Chris Van Vliet – LA Knight joined Chris Van Vliet to talk about Money in the Bank, WWE crowd reaction, Max Dupri character and much more.
LA Knight on when he started to notice the WWE crowds cheering for him
"I can tell you exactly. It was back in March. We were in DC and Sheamus and Drew (McIntyre) were in the ring. Then all of a sudden, that music hit, and I walked out, and I remember it just kind of hit me. I was like, that's different. I was just thinking to myself, I was like, ah, they probably know I'm from up the road. Hagerstown is like an hour away. Maybe enough of them know. Then we went to Pittsburgh the next week. We went to New York the week after that, and everywhere we went beyond there, it just continued to pick up more and more, and I'm just like, okay, I'm not from New York, not from Pittsburgh, so maybe it's not that. Since then, it's just kind of picked up. L.A. got to a fever pitch, obviously. Hell, Triple H is out there doing a presser in Saudi Arabia and he's getting interrupted. So something's happening. I don't know why, and maybe I don't even want to know why, but for some reason or another, the people are demanding me."
On being in WWE developmental 10 years ago:
"When I got let go the first time, it wasn't because of talent issue and that was made very clear to me. It was very much a professional issue. There was a perception with me and the head coach at the time and the way that things were going were not good because I was poking the bear because of things that were happening and the way things were going. Well, eventually he was out, and then I was kind of floating around the ether here. I had run into some people and they were like, hey, 'What do you think about coming back?' I said, 'I'd love to come back.' The only issue was, since leaving with heat, I was kind of given the same offer I had the first time around and I was making more money where I was. So I was like, I'm gonna stay here for a year to hang on to this, and so I did. For the immediate future, that was probably the best move. Long term, not the best move because I quickly hit the ceiling financially, professionally, whatever, where I was, and at some point it was like, I'm gonna have to take this short term downgrade in pay because even though I'm making more here, I'm stuck, but if I take this downgrade here, eventually I can be well above here."
On him going back to the LA Knight character after being Max Dupri:
"Well, let me just go ahead and say this. I'm pretty sure I was fired and it just hadn't officially happened yet. Without getting into too many details, some things happened. I don't remember what it was, but some things happened. Then I had gotten a FaceTime, 'Hey, you know, we want to keep you around. We want to do this, this, that whatever', and, okay, cool. Good. So somehow I had been saved from being thrown off the cliff. At least this is my interpretation of it. Maybe I'm incorrect. I don't know. So eventually, things kind of worked out. I think that maybe again, maybe some of the testament to why things are working the way they are and the people reacting the way they are is because one of these was not me, and I didn't know who it was, and one of these is very much just me, like, I don't have to think about LA Knight. I don't really have to dig in like, what is this? Who am I? What am I doing? I just go and do because it's just me heightened."
Note: There were rumors around that time period that Knight was on the chopping block and these comments confirm the rumors.
LA Knight Interview With Chris Van Vliet