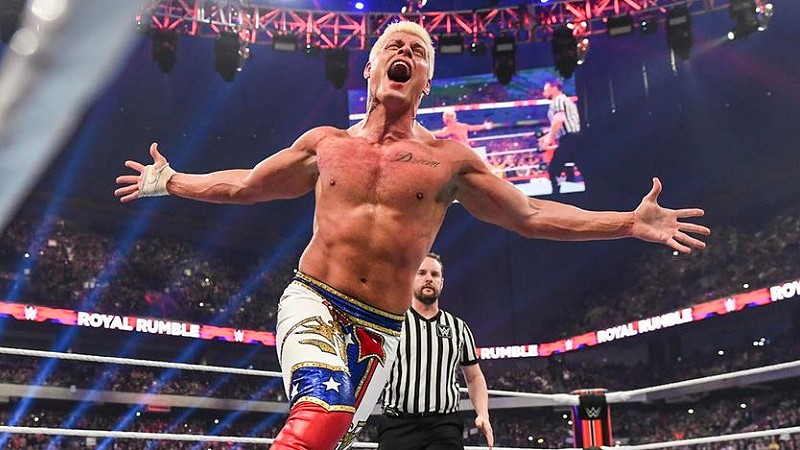 WWE Officials Thrilled About Cody Rhodes – WWE officials are reportedly thrilled with how Cody Rhodes is building a fanbase that spans multiple generations.
Rhodes has had strong merchandise sales since returning to WWE in 2022, and those numbers have picked up since he returned at the Royal Rumble last month. Now a new report from PWInsider notes that Rhodes is really moving merchandise that is targeted at younger fans.
It was noted that WWE officials are "incredibly impressed" with how much appealing Rhodes is when it comes to selling merchandise to younger fans. Rhodes is getting high internal marks and high numbers for items that are targeted at kids.
There's a feeling within WWE that Rhodes is someone who has crossover appeal across multiple generations, with adults and children really liking him. There's also the feeling that WWE is onto "something special" with Rhodes, and that they can use him and exploit this, in a good way, to make money and to continue to get Rhodes over so that they can position him as a top talent.
There has been lots of internal talk as of late about how Rhodes has become someone extremely popular with the younger audiences, which is a major positive for WWE.
Rhodes will challenge Undisputed WWE Universal Champion Roman Reigns at WrestleMania 39. The match is still scheduled to headline Night 2 of WrestleMania on Sunday, April 2.
WWE Officials Thrilled About Cody Rhodes