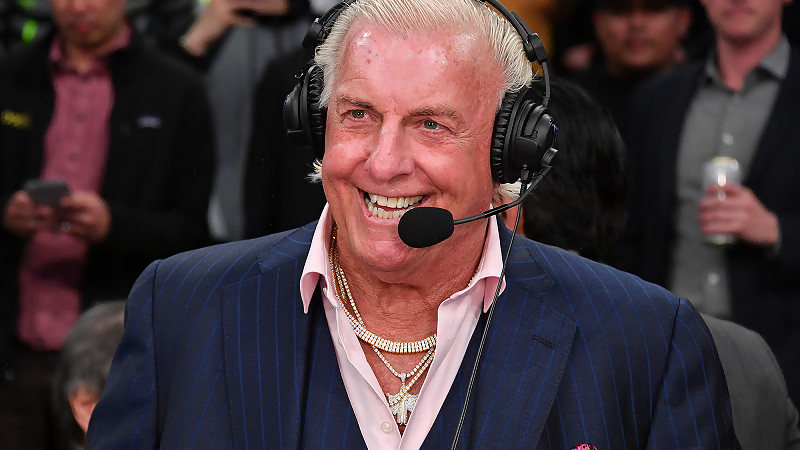 WWE Hall of Famer Ric Flair made more than a half-a-million dollars on Cameo in less than two years.
Flair discussed his earnings on the video-sharing website during the latest episode of his "To Be The Man" podcast and revealed that he has earned close to $700,000 in 21 months.
"Listen, I made $700,000 doing Cameos. They're just a minute long," Flair said laughing after commenting on how good his promo work is. "That's just talking for two minutes. That is 21 months."
Flair then turned his phone to the camera, showing that he's made $669,000 on Cameo. Co-host Conrad Thompson joked with Flair about how everyone said he returned to the ring last summer because he needed money.
Flair currently charges $500 for a personalized video, $10,000 for a business video, and $1,500 for a live video call, but reviews indicate that he once charged $600 per video. Flair's average video length is 1:18, and it usually takes him 24 hours to deliver on average. The Nature Boy has a rating of 4.91 stars out of 5, with 300 reviews. 96% of those are 5 star reviews.
A portion of Flair's net earnings on Cameo go to the CDC Foundation (Center for Disease Control & Prevention Foundation), which was established by Congress to forge effective partnerships between CDC and corporations, foundations, organizations and individuals to fight threats to health and safety. The CDC Foundation is a 501(c)(3) public charity.
Ric Flair Reveals His Cameo Earnings