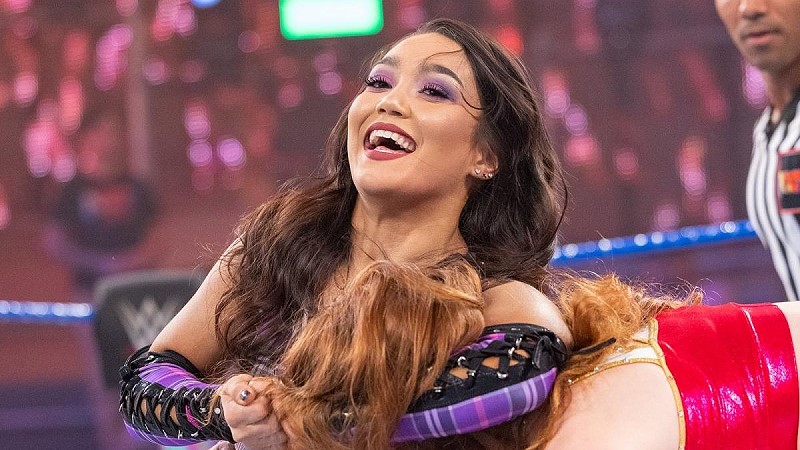 NXT Women's Champion Roxanne Perez had a good showing at the Women's WWE Royal Rumble pay-per-view but she was not in the ring for too long.
On Wrestling Observer Live, Bryan Alvarez discussed WWE's decision to only have Roxanne Perez in the ring for less than 5 minutes. Alvarez's opinion on the matter is that she should have stayed in the ring longer because she's the NXT Women's Champion. However, WWE apparently had their reasons to keep her time short.
"The explanation was, 'well, she has a title match on Tuesday,'" Alvarez said on WOL. "We wanted to make sure she didn't get hurt."
Alvarez's WWE source may have misspoken when they said "Tuesday" because Roxanne is not advertised to wrestle tomorrow night. The source was likely referring to her title match happening this Saturday at NXT Vengeance Day. This Saturday, she will defend her title in a Triple Threat Match against Gigi Dolin and Jacy Jayne.
Roxanne has been given a ton of praise by fans and people in the company and the feeling is that she will become a big star on the main roster, so there will plenty of Royal Rumble moments to come for her in the next few years.
Backstage Note On Roxanne Perez Royal Rumble Appearance