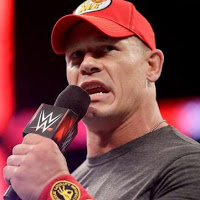 The Wrestling Observer Newsletter noted a little over a month ago that John Cena would be taking a sabbatical from WWE that will stretch several months.
Currently John Cena's last scheduled date before he takes his next hiatus is October 11th for Smackdown Live at the SAP Center in San Jose, CA. He is also scheduled to appear at WWE Survivor Series on November 20th but is not advertised for any other WWE shows until late December when WWE has holiday shows.
Cena is currently advertised to face off against AJ Styles and Dean Ambrose on October 9th at WWE No Mercy before he leaves to film the latest season on American Grit.