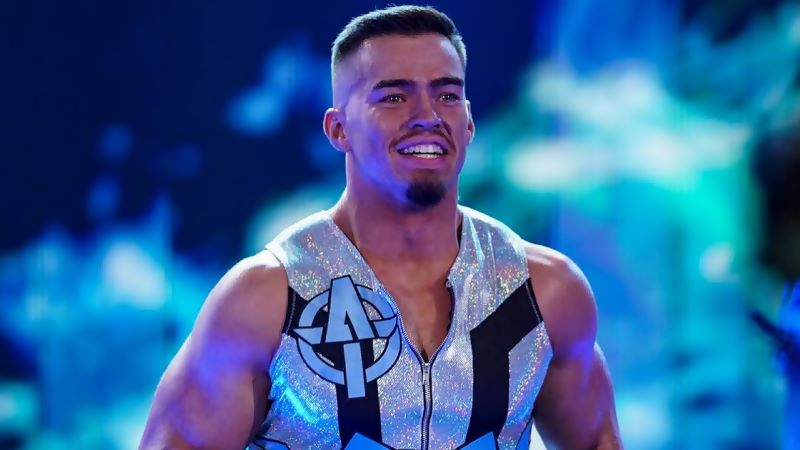 WWE Stars Criticize Austin Theory's MITB Cash-In – Corey Graves has shared his honest thoughts on Austin Theory's Money in the Bank cash-in, admitting that he's furious with how things played out.
Theory cashed in his Money in the Bank contract on the November 7 edition of WWE Raw, after Bobby Lashley attacked Seth Rollins, who was preparing to hold a US Title open challenge.
The now-former Mr Money in the Bank was ultimately pinned by Rollins, following interference from Bobby Lashley.
The segment was heavily criticised, with fans confused as to why Theory cashed in on a mid-card champion, and why WWE would have him lose this bout.
On After The Bell, Corey Graves voiced his outrage on the whole ordeal.
Recalling Vince McMahon's thoughts on Theory, Graves said:
"I'm furious with how it all played out. I was furious as it was unfolding before our very eyes mere feet away from us as Theory strutted his way down.
"I think the world of Austin Theory and I truly believe what Mr. McMahon was saying six months ago. This guy could be the guy.
"I understand things change. Everything has changed, everything in our universe has changed in the last few months."
WWE's Elias has also criticised the logic surrounding the cash-in.
"I'm gonna be honest here. I thought the whole thing was a little bit bizarre. First off, it's an open challenge. So what are you doing in the first place?
"Secondly, then he wants to use it on a random Monday Night RAW. If I was Austin Theory and I had the Money in the Bank, I would have waited for a way bigger moment, and maybe somebody like Roman Reigns when they were vulnerable.
"So hey I get it. Seth, he's resilient, he did it again, he came out on top. But as for Austin Theory, I think the whole thing's bizarre all around."
WWE Stars Criticize Austin Theory's MITB Cash-In