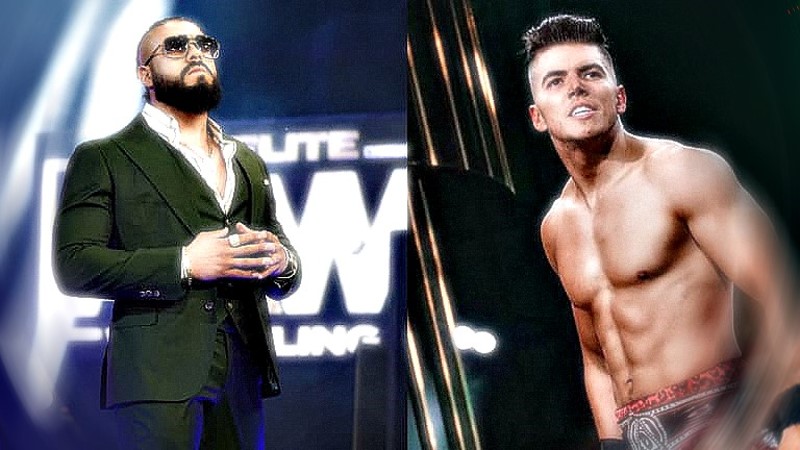 Sammy Guevara Addresses Andrade Incident – During his latest vlog, Sammy Guevara commented on the recent backstage incident involving himself and Andrade El Idolo.
After getting into a war of words on social media last week, Andrade and Guevara allegedly got into a backstage scuffle that ultimately saw Andrade sent home. Guevara ultimately stayed at the taping and worked the main event of Dynamite in Washington, D.C. that night.
Now on his vlog, Guevara addressed the incident and knows people want him to comment, but he's done focusing on the negativity and he'll instead focus on where he's headed.
"I know some people want me to comment on what exactly happened backstage at AEW Dynamite, but I'm done focusing on the negativity. I feel like when you are on this trajectory to where I'm headed, there's going to be people that will do everything in their power to drag you down to their level. And I know I'm above that, so I'm not going to focus on any of that bullshit. I'm going to focus where I'm headed, which is — they say sky's the limit, but there's a whole universe out there and that's where I'm headed. I'm not going to focus, I'm not going to comment on any of the bullshit.
"Instead, I want to do this thing that Tay and I do, any time we're too negative or focusing on some shit that's not really important in life, we say to each other, 'What's five things you're grateful for?' Five things — I'm grateful for my house, I'm grateful for my life, grateful for Tay, grateful for the job I have, and I'm grateful for you guys. Thank you to the people that support me and the people that don't believe everything they read online. I just want to say thank you to those people. I'm grateful for the people that actually care to watch something that I put out. That all said, I'm going to end this. I'll see you guys next week, thank you for watching."
In a bit more of a positive update, Guevara's vlog also saw him rescue two turtles that were attempting to cross a highway. Guevara prevented them from getting run over and moved them to safety.
Sammy Guevara Addresses Andrade Incident