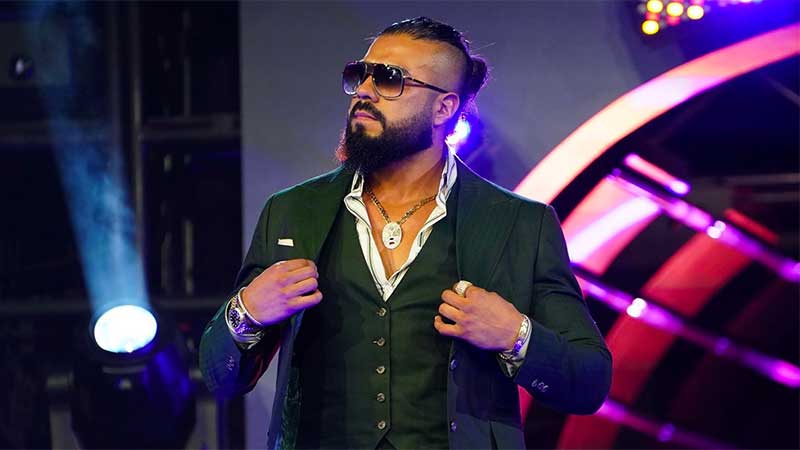 Andrade Sent Home After Backstage Altercation With Sammy Guevara – According to reports from TMZ, there was an altercation backstage at AEW Dynamite in Washington D.C. between two top stars.
Sources told TMZ Sports that Andrade El Idolo and Sammy Guevara were just involved in a backstage altercation and Andrade El Idolo has been sent home.
Apparently while words were exchanged, things allegedly turned physical and both pushes and punches were thrown.
Of note, due to an apparent production error a commercial during the picture in picture break just advertised the previously cancelled match for this coming Friday's Rampage where "Andrade El Idolo puts his AEW career on the line" – that match is no longer happening on Friday.
Sammy Guevara's match for tonight's Dynamite where he teams with Chris Jericho against Daniel Garcia and Bryan Danielson is still being advertised and Guevara has since appeared on the show, confirming he was not sent home after the incident like Andrade was.
If you've somehow missed it over the past couple of days, find out why there has been an issue between Andrade and Guevara recently at this link.
We'll keep updating this page as more info comes to light.