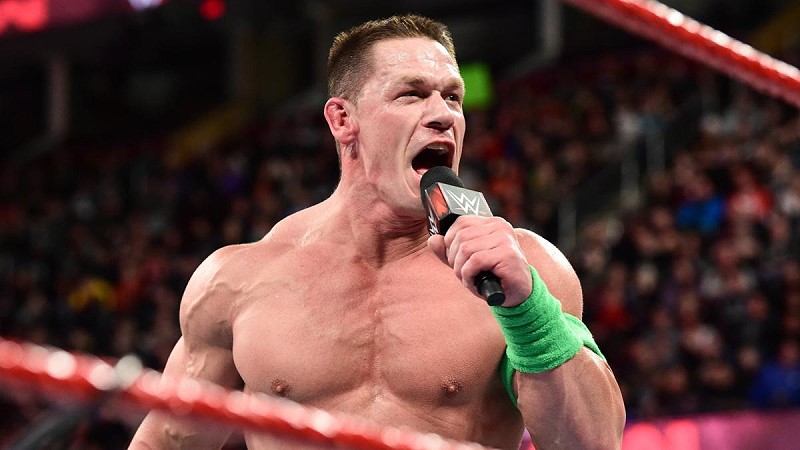 Former WWE Star Blasts John Cena's In-Ring Work – Former WWE Superstar Maven Huffman recently appeared on René Duprée's "Cafe de René" podcast and had some harsh words for John Cena and his in-ring work.
While there's no record of Cena and Huffman wrestling each other, besides working the 2003 Royal Rumble together, Huffman was around from 2001-2005 while Cena was making a name for himself. Huffman compared Cena to WWE Hall of Famer Lex Luger and not in a positive way.
"He fell into the category of like the Lugers of the world that just couldn't," he said. "I mean he couldn't, as middle of a ground of a wrestler I was, he was bad. It's painful to watch him run. It's painful… Here's the best way that I can think of describing him. Have you ever had a dream and in your dream you're trying to accomplish something athletic and for whatever reason you just can't do it? You know that feeling? Like you can't run or get to or swim or whatever. Like to me, that's how he just lived life. He just was like constantly just couldn't move the right way."
While not a fan of Cena's in-ring work, Huffman did appreciate how Cena was always polite to him, and he's happy to see Cena succeed.
"Then again, like I said, the son of a bitch was more over than anybody ever could've imagined. He's a good entertainer. He could talk his ass off," he said. "Talk circles around everybody… And again, John was one of those guys that I knew in passing. You know, we never hung out. I don't even think we never went out to eat together. But always just could not have been more polite to me. So, another guy that I could not be happier for his success. That said, he walked around like he had two left feet."
Cena is expected to challenge WWE United States Champion Austin Theory at WrestleMania 39.
Former WWE Star Blasts John Cena's In-Ring Work