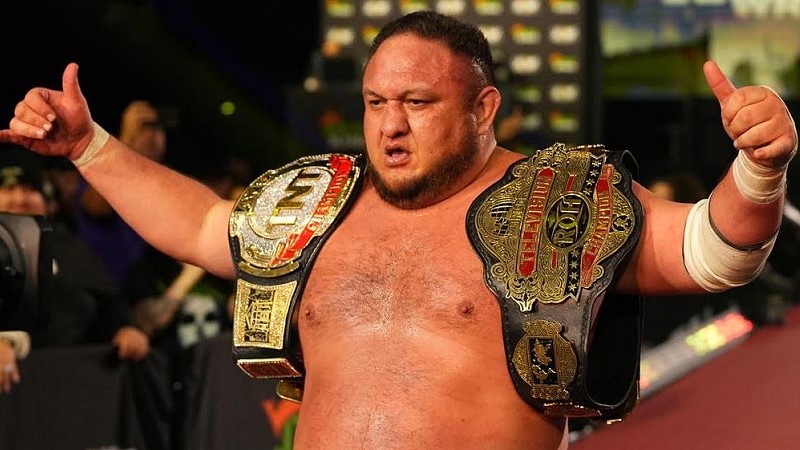 Wardlow Submits To Samoa Joe And Loses His Ponytail – On tonight's AEW Dynamite "New Year's Smash", Samoa Joe attacked Wardlow early on and the announcers talked as if Wardlow might not be able to wrestle because of his bad leg.
Wardlow defied doctor's orders, and made his way to the ring for the TNT Championship main event.
Ultimately he came up short, passing out to Joe's Coquina Clutch after a valiant effort, as he tapped out after his knee gave out during a powerbomb attempt.
After the match, Joe teased showing respect to Wardlow, before he laid him out with a title belt. Joe then went under the ring to grab a toolbox, pulling out a pair of scissors and cutting off Wardlow's trademark ponytail.
Darby Allin then ran out and used his skateboard to knock Joe out of the ring as the show ended.
Wardlow Submits To Samoa Joe And Loses His Ponytail