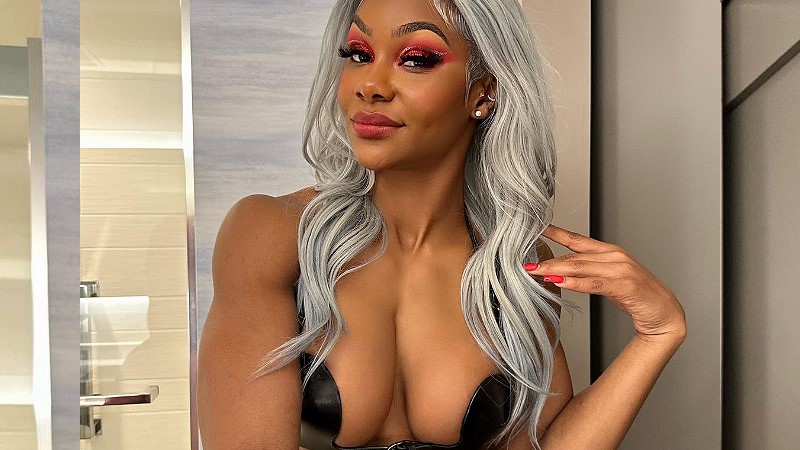 Jade Cargill In Sexy Black Leather Photos – Tony Khan books Jade Cargill as a dominant force in AEW, as she has clearly won Khan's favor over the past year or so. This has been the case thanks to her Goldberg-esque undefeated streak as well as her TBS Women's Title run. Be that as it may, Cargill also loves showing off the results of her hard work. In fact, she decided to give fans yet another treat once again.
Cargill became the first-ever AEW TBS Champion at the very beginning of this year, and has remained undefeated since her in-ring debut a couple of years ago. After a lot of hard work, Cargill has finally managed to win over a large section of the AEW audience.
For many fans, Jade Cargill is the perfect balance of power and drop-dead gorgeous looks. So it comes as no surprise that Cargill took to her Instagram and treated her fans to yet another amazing photo spread, where she was wearing a skimpy leather outfit.
Fire bound in flesh 🔥💣 humble as ever, but aware of my value.
💄: @dolledupbydani
Jade Cargill recently began a feud with Bow Wow on AEW television. We will have to wait and see how the company will progress with their feud in the coming weeks. In the meantime, check out her photos below!

CLICK TO ENLARGE / DOWNLOAD
Jade Cargill In Sexy Black Leather Photos