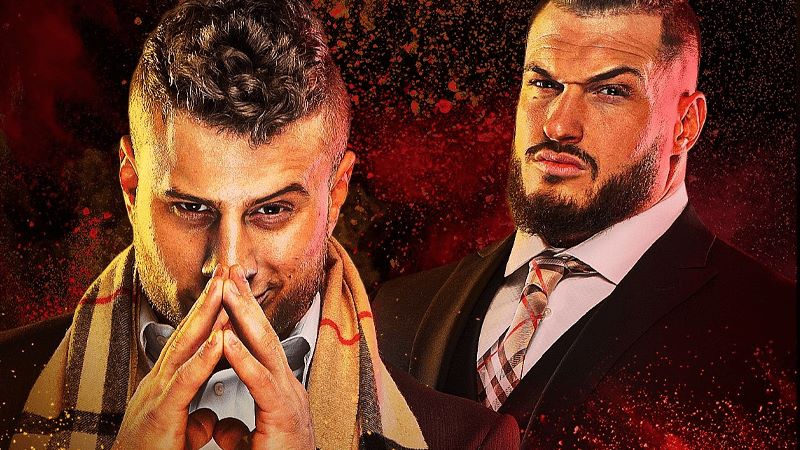 MJF made his AEW return at the climax of the AEW All Out pay-per-view, revealing himself as the masked Joker in the Casino Ladder match.
MJF had been off AEW TV since the Dynamite after Double or Nothing, when he cut his now famous 'pipebomb' promo following the drama involving him over Double or Nothing weekend.
Wardlow recently spoke about how the drama surrounding MJF 'ruined' his moment at Double or Nothing, to which MJF reacted to Warlow's comments with the following: "You can throw that in the bin. F*** Wardlow, I can tell you that much. Oh, Wardlow, here's the world's smallest violin for me getting you insanely over. [Plays finger violin]. Your life is so hard. Ohhh."
Wardlow has now hit back at MJF once again in an interview with the Dynamite Download podcast, blasting him as 'wholeheartedly, a piece of s**t'.
He said: "Aw, f**kin' Max. So, you know, I'm man enough to admit that Max is very good at what he does, clearly. It doesn't take away from the fact that he is truly, wholeheartedly, a piece of s**t. People really have no idea, like people have no clue. For the people that think it's like, 'Oh, he never turns it off. He's just really good at his gimmick.' No, it doesn't turn off because it's who he is. And then the people that are like, 'Oh no, no no…' They're so blind, they're so stupid, dude. [laughs]"
Wardlow teamed up with Samoa Joe to defeat Josh Woods and Tony Nese on the recent AEW Grand Slam special episode of Rampage.