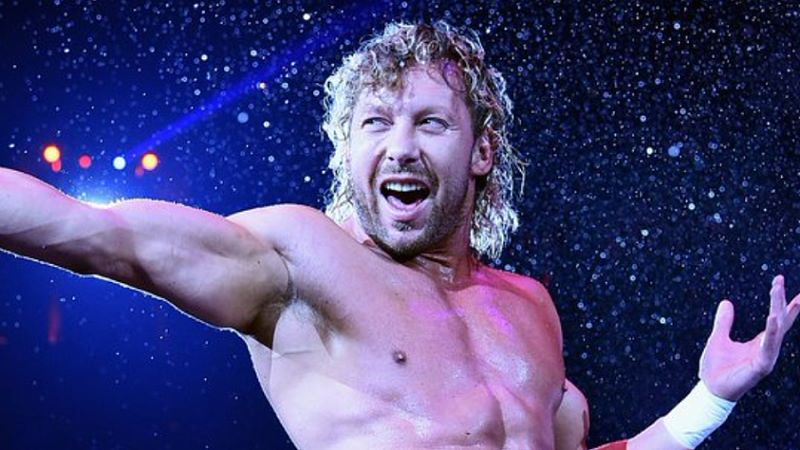 Kenny Omega Wins AEW World Title – Tonight's Dynamite Winter is Coming saw Kenny Omega winning the AEW World Championship against Jon Moxley.
After a lengthy brawl outside, Omega focused on working over the left leg of Moxley and wore down the champion over time. Moxley wound up hitting a Paradigm Shift on the belt but didn't go for the pin as the champion preferred to inflict more damage in this personal feud. Moxley then brought chairs into the ring and asked Omega to sit down and hit him. Omega obliged and the two traded blows while seated.
Omega would then get up and hit a V-Trigger that rocked Moxley. However, Omega couldn't pull off the One-Winged Angel as Moxley escaped the maneuver. Moxley would hit a second Paradigm Shift and went for the pin, but Omega kicked out. Moxley would dive outside but was met with a V-Trigger in mid-air. Omega would hit a Tiger Driver '98, but "Mox" also kicked out as both men showed championship spirit.
Omega would take a bad fall on the floor and the doctors and Don Callis would check on him. Moxley would break up the stoppage and bring Omega into the ring. Callis would then get on the apron with a microphone in-hand and was attacked by Moxley, who wanted him to get away. Omega used this time to recompose himself and picked up the microphone that Callis dropped. Omega hit Moxley with the mic while Callis distracted the ref and then brought up Moxley for several V-Triggers. Omega then hit the One-Wing Angel to win the AEW Championship.
This ends the reign of Jon Moxley, who was the second AEW World Champion. Moxley won the belt from Chris Jericho at AEW Revolution on Feb. 29, 2020. Lasting over 270 days, Moxley made successful defenses against the likes of Jake Hager, Brodie Lee, Brian Cage, Darby Allin, MJF, Lance Archer and Eddie Kingston.