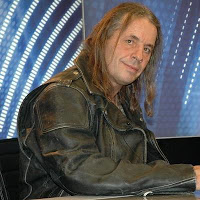 – The "Chicago Screwjob" finish to the WWE Women's Title Match between Natalya and Charlotte at Payback was decided on this past Friday, just two days before the pay-per-view. No word on if they plan to keep referee Charles Robinson in the storylines.
– WWE Hall of Famer Pat Patterson was backstage visiting at Payback.
– Despite being vocal about the company and Triple H lately, WWE Hall of Famer Bret Hart spent more than 30 minutes talking to Triple H before the Payback pay-per-view. There were said to be no signs of issues between Bret and company officials.
– As noted, Ryback flew home to Las Vegas on Monday after having a talk with Vince McMahon at RAW about his contract renewal. Ryback's current deal expires this summer but the two sides are said to be far apart on money. Vince reportedly told Ryback to go home if he didn't like the offer. PWInsider adds that the current deal expires in late July or early August. They also noted that one source is adamant about Ryback asking to be taken off the road until a new deal is agreed on.