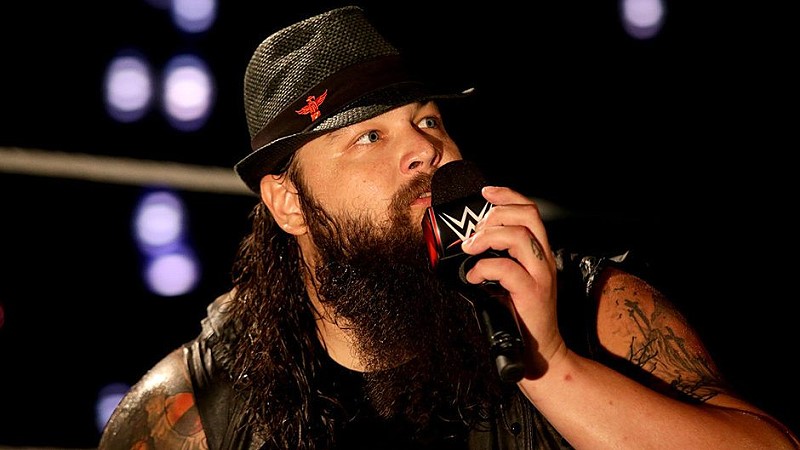 Bray Wyatt's Cause of Death Linked to Heart Attack Following COVID-19 – On the tragic evening of August 24, 2023, the wrestling world was shaken by the unexpected passing of Windham Rotunda, known by his ring name Bray Wyatt, at the age of 36. The devastating news was shared by WWE Chief Content Officer Triple H, who had received the heartbreaking information from Bray Wyatt's father, the legendary WWE figure Mike Rotunda.
As more details emerged, it was revealed by Sean Ross Sapp of Fightful that earlier in the year, Bray Wyatt had contracted COVID-19, a battle he valiantly fought. However, the illness took a toll on his health, particularly exacerbating pre-existing heart issues that he had been grappling with. Despite showing signs of positive progress towards recovery and an imminent WWE return, Bray Wyatt had suffered a heart attack, leading to his untimely passing.
This new information was provided by Wyatt's grieving family, who wished to clarify the circumstances surrounding his tragic departure. The revelation sheds light on the challenges Bray Wyatt faced and the resilience he demonstrated in his fight against both COVID-19 and his underlying health condition.
Wyatt's absence from the WWE had been noticeable, with him being withdrawn from WrestleMania 39 plans earlier in the year. Initial reports indicated that he was dealing with a physical ailment, prompting WWE and Wyatt to exercise caution before considering his return. During the summer, rumors circulated that Wyatt was on the brink of a comeback, with reports suggesting that he was in the process of recovering from a severe illness. This news was met with a glimmer of hope as it was reported that he was edging closer to receiving medical clearance for in-ring competition.
In early August, additional reports shed light on the severity of Wyatt's illness, describing it as both career-threatening and life-threatening. Despite the dire circumstances, Wyatt had shown remarkable progress in his battle against the illness. Throughout this challenging period, Wyatt and WWE officials worked closely together, prioritizing his long-term health and well-being. The bond between Wyatt and the company was evident in their collaborative efforts to ensure his safety.
Sources close to Wyatt revealed that he had been inching closer to receiving the green light for a return to the ring. Creative ideas were being pitched for his much-anticipated comeback, with some even suggesting a potential return date in September. However, it was emphasized that Wyatt's health was of paramount importance, and his return date was contingent on medical clearance.
The passing of Bray Wyatt marks the end of a remarkable journey in the world of professional wrestling. His legacy will live on through the memories he created, the impact he had on the industry, and the countless fans who were captivated by his enigmatic persona and captivating performances. The wrestling community mourns the loss of a talent taken far too soon, remembering Windham Rotunda as a true wrestling icon.
Stay tuned to WrestlingAttitude, WA.Com On Twitter and Google News for more.
Bray Wyatt's Cause of Death Linked to Heart Attack Following COVID-19