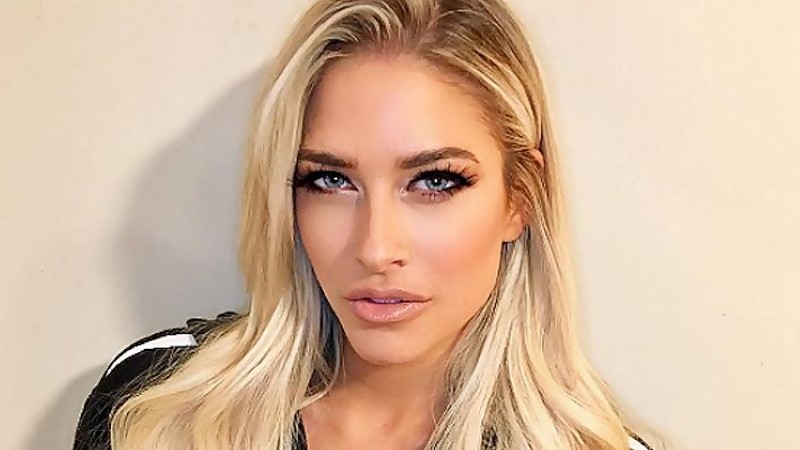 Kelly Kelly Is Pregnant – Photos Of Her Growing Baby Bump – Barbie Blank, also known as Kelly Kelly from her days in WWE, has shared some wonderful news as she and her husband, Joe Coba, are expecting a child together.
The former WWE Divas Champion revealed the news through Entertainment Tonight. September 25th is the expected due date.
In the article, she was asked about a potential return to the ring in the future. She is leaving the door open and noted she would be at WrestleMania 39 this weekend.
"This definitely means taking a break from wrestling for a while for sure, to really focus on my new family. I love getting the chance to perform for the fans whenever I can, and WWE has always been great about leaving the door open for me whenever I want to come back. So who knows what will happen in the future after the baby? Maybe we will have a future wrestler on our hands? WrestleMania is this weekend here in Los Angeles at the SoFi Stadium and I will definitely be attending and can't wait to debut my belly bump to everyone."
Kelly was part of the 30-Woman Royal Rumble Match last year, where she entered in the fourth spot before Sasha Banks eliminated her.
Kelly suffered a miscarriage in 2021.
Congratulations to the happy couple!

CLICK TO ENLARGE / DOWNLOAD
Kelly Kelly Is Pregnant – Photos Of Her Growing Baby Bump