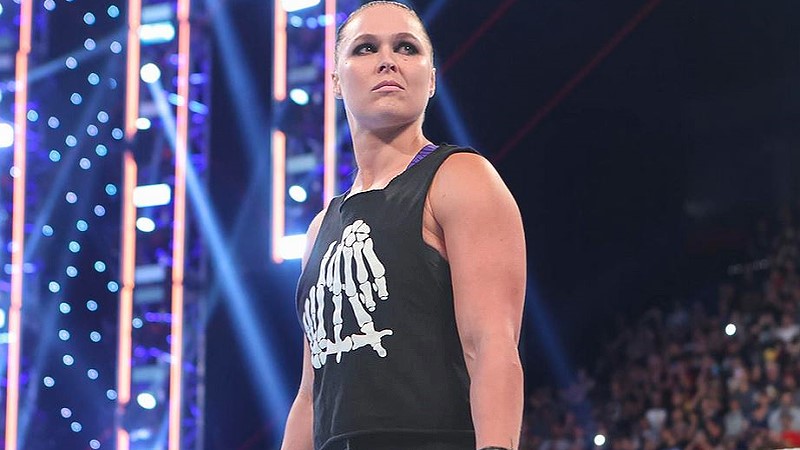 Ronda Rousey took to Twitter earlier this morning to question why Damage CTRL's Iyo Sky and Dakota Kai have barely defended the WWE Women's Tag Team Titles since they won them back in 2022.
Rousey, who recently started teaming with fellow MMA Horsewoman Shayna Baszler, also takes a shot at the entire women's tag division. She wonders why out of everyone on the roster Natalya seems to be in every tag match, then compares the division the Usos, who she praises for defending their titles on a regular basis.
Rousey's full tweet reads, "Apparently the entirety of the Smackdown tag division is @NatbyNature plus whatever poor soul she can recruit to her lost cause this week. #USOs defend their title every week, #DamageCNTRL has defended like twice in 6 months. What the hell is going on here?"
Bayley responded to Ronda, letting her know that the titles have been defended every week on WWE live events.
She replied:
Please spell the champs name right. And then show up to some live events and watch them defend the tag titles weekly.
Rousey and Baszler will challenge Damage CTRL for the titles on this Monday's episode of Raw. Check out her tweet below.