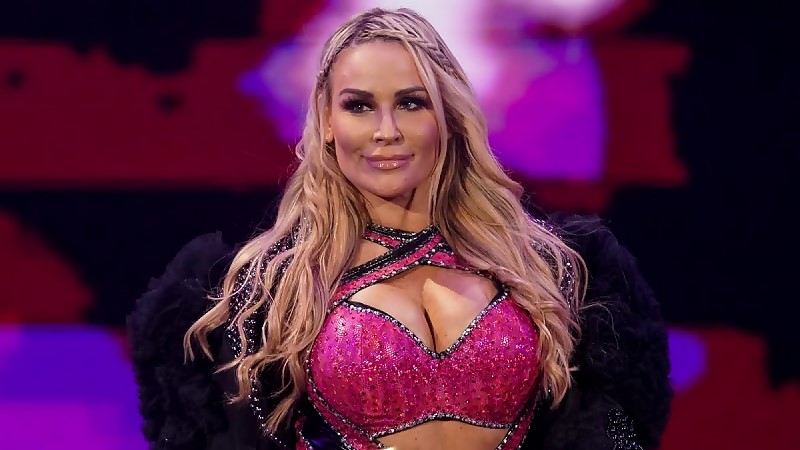 Natalya & Sister Planning Something Fun In New Bikini Video Drop – Natalya is a true trailblazer in the world of WWE. With her incredible athleticism, technical prowess, and undeniable charisma, she has become one of the most beloved and respected competitors in the industry. From her early days in developmental to her current position as a top-tier talent, Natalya has always been a force to be reckoned with in the ring.
Over the course of her illustrious WWE career, Natalya has faced some of the toughest opponents in the business and emerged victorious time and time again. Her ability to connect with fans and tell compelling stories in the ring has earned her a legion of devoted followers, who are always eager to see what she'll do next. And what she plans to do next is what no one saw coming.
Natalya posted a video on Twitter along with her sister, Jenni Neidhart. During the video, Natalya informed her fans that she and her sister will be making ice cream for an upcoming YouTube video since they recently received an ice cream maker from their aunt.
"Hey guys! I'm with my gorgeous beautiful sister Jennie. Gorgeous and beautiful are pretty much the same thing. We are working on something fun for our YouTube Channel. We're almost at 100,000 subscribers. We're really excited about that so we're going to do something fun.
We are going to work on some ice cream making which…We're going to make our own ice cream. My aunt Debbie got us an ice cream machine so I want to make cookies & cream and what ice cream flavor are you making…"
Jennie replied "Strawberry." Natalya further quipped, "She's not going to be able to pull off strawberry" before Jennie argued that she will.
Fans will certainly have a blast watching Natalya and her sister try to make some ice cream. It should make for an entertaining video. 
Stay tuned to WrestlingAttitude and WA.Com On Twitter for more.
Natalya & Sister Planning Something Fun In New Bikini Video Drop