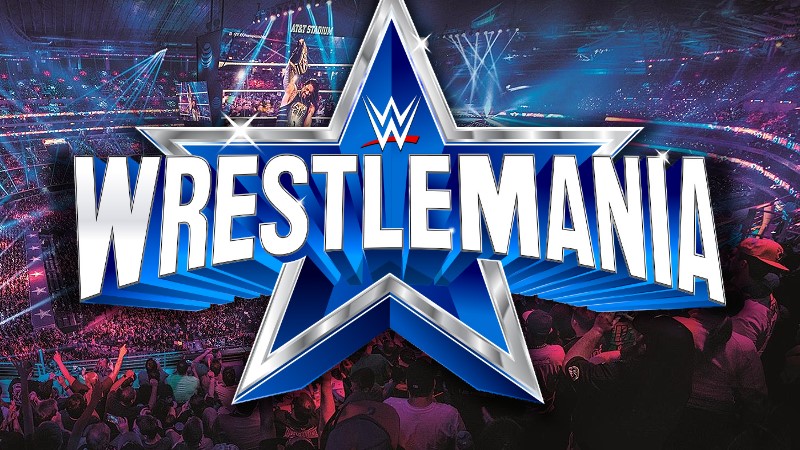 As we head into 2022 and a year packed with promise for sports fans there is only one event on the mind of wrestling followers worldwide. There have been some nasty rumours going around on social media recently that Wrestlemania 38 was in jeopardy and would either be postponed until later in the year or would play out before a near empty stadium due to the coronavirus pandemic and ongoing restrictions. Thankfully, we can reveal now that there is no truth in those reports.
Wrestlemania 38 has been given the all clear to go ahead and will take place in Texas in April. With the sport's biggest and best event of the year fast-approaching, fans are excited about the match-ups that will take place and the possibility of seeing a new champion crowned. This could happen before a capacity crowd and the millions watching around the world on television. The history books show Roman Reigns ranks as the longest serving Universal Champion and is showing no signs that that time spent at the top is under threat.
Will Roman emerge from Wrestlemania with that most famous of belts still fastened tightly around his waist? Just like when gambling on UFC betting or wagering on any organised combat sport, you can make your predictions on Wrestlemania 38. Bet on who the winners and losers of the evening will be using your desktop computer at home or a user-friendly app downloaded to your smartphone. 
Picking a side and placing your bets is a guaranteed way to ramp up the excitement levels on the night. Watching Wrestlemania is a treat millions of sports fans look forward to but the possibility of enjoying the action while landing a profit from your bets makes it even more exciting. The leading gambling apps offer pre-fight betting and in-play gambling. There's also a selection of promotions, including odds boosts, multiples, cashback deals and even free bets for bettors when they join an online bookie and wager on the outcome of Wrestlemania.
Lesnar – Reigns in doubt
As any experienced follower of WWE already knows, this promotion is the master of building hype, especially when it comes to Wrestlemania so any reports coming out of WWE at present must be taken with a pinch of salt. It's important not to get too carried away and believe everything you read in the trade magazines and websites. The job of the WWE marketing team at this stage of the year is to build as much interest in Wrestlemania as possible. Could that be the tactic they are using with the hotly anticipated Brock Lesnar v Roman Reigns fight?
This is the bout every wrestling fan wants to see happen at Wrestlemania 2022. It's the one we're all desperate to see. Followers are hoping the two rivals will enter the ring on fight night and finally settle the old score that burns between the sport's most talented athletes. Will we see Lesnar vs. Reigns in April? That remains to be seen and it's fair to say the fight is up in the air at present. Few fans have any clue as to what may happen there and the WWE team seem more than happy to keep us hooked until they believe the time is right to make an official announcement.
A champion versus champion bout is something Wrestlemania is famed for. The best taking on the best to give us one overall ruler. Since Lesnar won the WWE championship on day one earlier this year, there have been rumours about him going face to face with Reigns. It's the stuff wrestling dreams are made of, so what could be the hold up in getting this fight made?
Lesnar was quick to call Reigns out on Smackdown and that challenge was accepted. We know both fighters are ready to put it all on the line in the name of entertainment. Experts believe those waiting for a definite answer should look towards the upcoming Royal Rumble. When the dust has settled on the action there it will become clearer if Lesnar and Reigns are about to get it on at Wrestlemania or if both fighters are being guided in different directions.