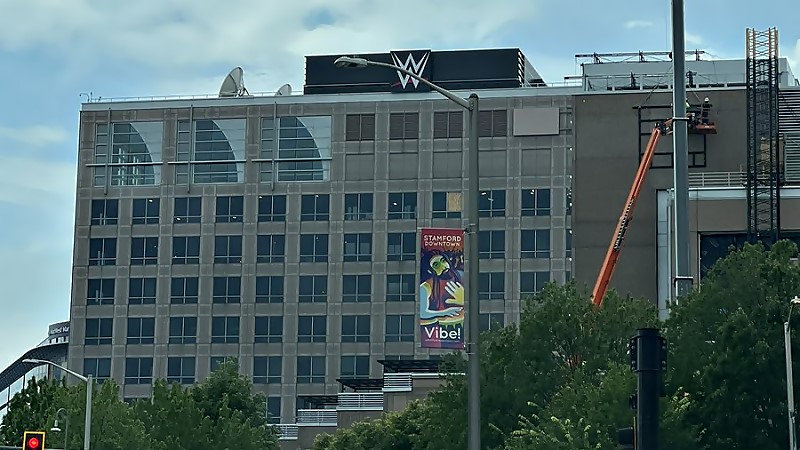 WWE issued the following today:
WWE® Announces Agreements to Issue 6.9 million Shares of its Common Stock in Exchange for $171.0 million of its 3.375% Convertible Senior Notes Due 2023
05/15/2023
STAMFORD, Conn.–(BUSINESS WIRE)– WWE (NYSE: WWE) (the "Company") today announced that it entered into privately-negotiated agreements with certain investors to exchange an aggregate of 6.9 million shares of its Class A common stock and $3.9 million in cash for $171.0 million principal amount of its outstanding 3.375% Convertible Senior Notes due 2023 (the "Notes") held by such investors (the "Exchanges") pursuant to exemptions from registration under the Securities Act of 1933, as amended, and the rules and regulations thereunder. The Exchanges are expected to close on or about May 18, 2023.
Following the Exchanges, an aggregate of $42.7 million principal amount of the Notes will remain outstanding.
In connection with the Exchanges, WWE also entered into partial unwind agreements with JPMorgan Chase Bank, National Association, London Branch, Morgan Stanley & Co. International plc and Citibank, N.A., (collectively, the "Counterparties") to terminate corresponding portions of the convertible note hedge and warrant transactions WWE previously entered into with the Counterparties in connection with the issuance of the Notes (together with the Exchanges, the "Transactions"). The respective unwind agreements provide for a payment by each Counterparty to WWE in respect of the convertible note hedge transactions, or by WWE to each Counterparty in respect of the warrant transactions, as applicable, in cash in an amount based on the trading price for WWE's common stock. In connection with such terminations, WWE anticipates that it will receive net proceeds from the Counterparties equal to approximately $40 million.
J. Wood Capital Advisors LLC acted as placement agent and financial advisor in connection with the Transactions.
This press release does not constitute an offer to sell or the solicitation of an offer to buy any security, nor shall there be any offer, solicitation or sale of any security, in any jurisdiction in which such offering, solicitation or sale would be unlawful.