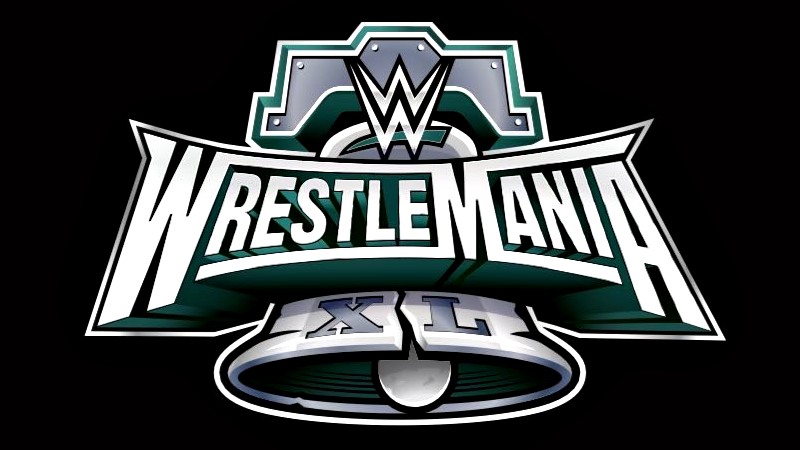 Tonight at the Wells Fargo Center just prior to the start of WWE Extreme Rules, the WrestleMania 40 logo was revealed.
The logo includes the Philadelphia Eagles colors and you will notice that the roman numerals are back. Vince McMahon removed the roman numerals several years ago because his feeling was that the roman numerals made the WrestleMania event sound old time.
WrestleMania 40 will be held at Lincoln Financial Field on April 6 and 7.
WrestleMania 40 Logo Revealed