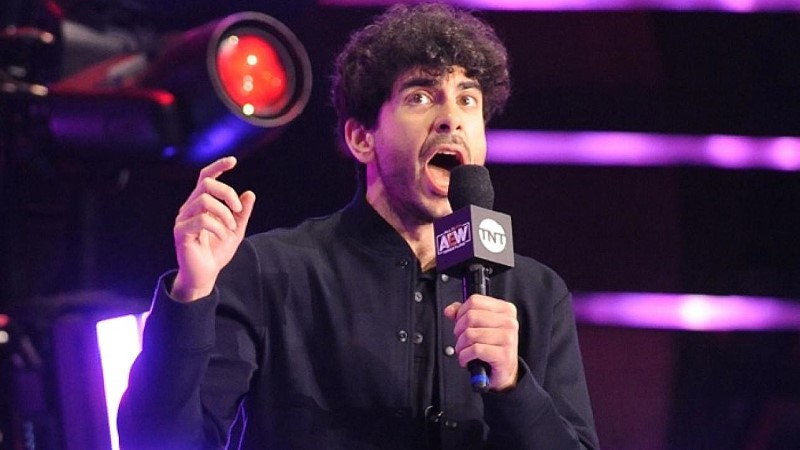 Tony Khan Takes Another Jab at WWE – Possible Reason – AEW President Tony Khan has once again used social media to comment on the recent head-to-head clash between NXT on USA and AEW Dynamite. On this past Tuesday night, NXT garnered 921,000 viewers, surpassing AEW's 609,000 viewers.
However, instead of addressing the big debacle, Khan chose to comment on WWE's decision to feature John Cena and The Undertaker on NXT. He claimed that it was the first time both wrestling legends had appeared on a program that drew under 1 million viewers, attributing this to the competition posed by AEW.
"This week, 2 active decades-long ratings streaks from 2 great legends were ended. With all due respect, until this week's head-to-head AEW on TBS vs WWE on USA, neither John Cena nor Undertaker had ever been on a WWE show with under 1 million total viewers + under 400k in the demo."
Khan's recent social media posts have included taking shots at Vince McMahon, making light of Triple H and Shawn Michaels, and expressing gratitude to the AEW audience for giving him a memorable birthday celebration on Tuesday.
Fightful Select has released a new report shedding light on Tony Khan's use of social media. It's mentioned that Khan does not seek clearance for his tweets from the AEW PR team. Some individuals within AEW were reportedly surprised by his recent tweet regarding Cena and Taker, but it's noteworthy that, among those interviewed, no one expressed significant issues or concerns about Khan's statement.
Shortly after his tweet concerning Cena and Taker, Khan announced a new match for this Wednesday's AEW Dynamite. While not officially confirmed, one source suggested to Fightful that Khan's decision to promote the match following a surge in engagement might be the reason he took the shot.
While there are no apparent concerns within AEW about Tony Khan's recent behavior, it's worth noting that he is facing substantial criticism from fans on social media for what is perceived as an unprofessional attitude.
Tony Khan Takes Another Jab at WWE – Possible Reason