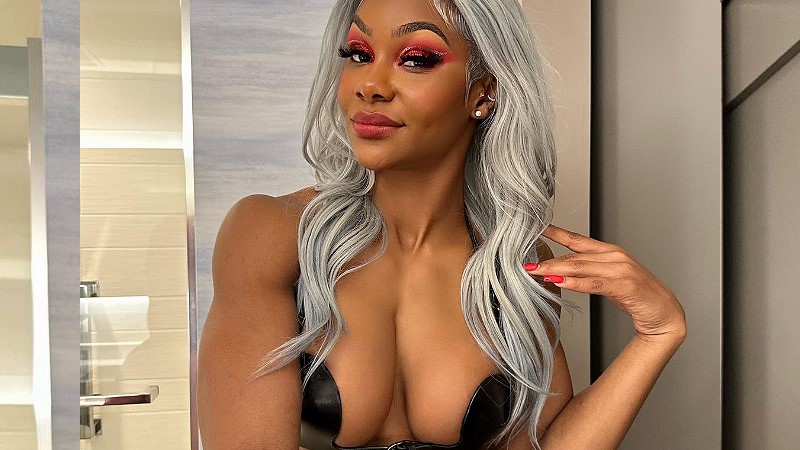 Jade Cargill Talks Joining WWE – Former AEW TBS Champion Jade Cargill shared her thoughts and excitement about joining WWE, expressing her desire to create a lasting legacy and make a name for herself in the wrestling world.
In an interview on The Ringer Wrestling Show, Cargill was asked to describe how it felt to now be recognized as a WWE Superstar. She expressed her enthusiasm, describing the moment as a culmination of her journey to reach the grand stage of professional wrestling.
She stated, "It feels great. I feel like I was just in preparation for the grand stage. I felt like this was always the mission, I felt the shoe fit, I felt like this was gonna happen. This is all expected, so I'm excited to be here."
Cargill also touched upon her decision to leave AEW and embark on this new chapter in her career. She explained that her ultimate goal is to establish a legacy for herself in the wrestling industry, aspiring to one day be inducted into the Hall of Fame.
"I want to create a legacy, I want to be in the Hall of Fame," Cargill said. "I want to wrestle with the best women in the world. There's no grander stage than this stage. The opportunities are endless for this company. It's a no-brainer. It was very welcoming. I didn't have any second thoughts about it all, it was the easy choice. It wasn't easy, but it was easy."
As of now, the details regarding Jade Cargill's debut on WWE television remain undisclosed, leaving wrestling fans eager and curious about what the future holds for this promising superstar in the world of WWE.
Jade Cargill Talks Joining WWE