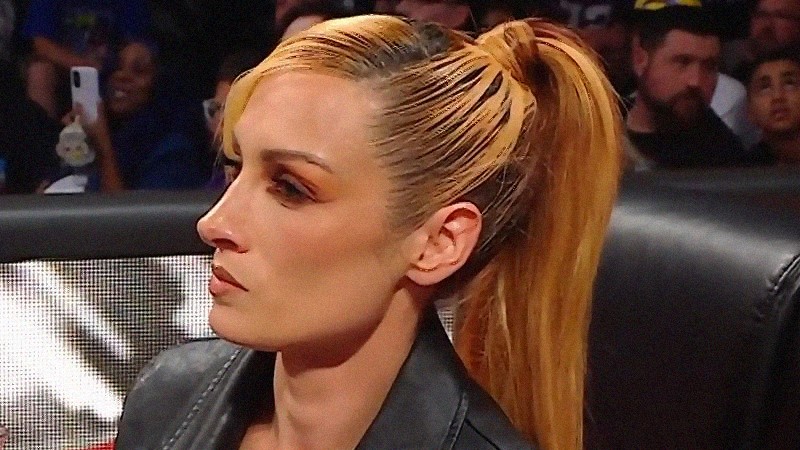 Becky Lynch Comments on Jade Cargill's Signing With WWE – Jade Cargill has become a trending topic on social media following her departure from AEW and her signing of a multi-year contract with WWE. Her exit from AEW occurred after her contract expired earlier this month, and she is presently undergoing training at the WWE Performance Center. While the specific WWE brand she will join upon her debut remains undisclosed, her signing has ignited substantial interest and discussions on various social media platforms, making her a trending sensation.
One of WWE's biggest stars and the reigning NXT Women's Champion, Becky Lynch, shared her thoughts on Jade Cargill's signing during an interview with Joseph Staszewski of the New York Post. Lynch expressed her support for the move, emphasizing the importance of women having more opportunities and platforms in the wrestling industry.
Lynch acknowledged Cargill's star power and potential but noted that she would have work to do upon her arrival in WWE. However, she welcomed the addition of more talent to the women's division, as it provides her with new challenges and opponents to face in the ring. Lynch's competitive spirit was evident as she looked forward to the opportunity to face Cargill and other newcomers.
"I watch all the products. I think it's great. More women with more platforms. I think she has a lot of work to do when she gets here, but if she is willing to do that, just look at her. She's a star. It's more people for me to get in the ring with and kick their asses," she said.
Becky Lynch's championship reign in NXT Women's Division has been marked by fierce competition and memorable matches. She is set to defend the NXT Women's Title against Tiffany Stratton in an Extreme Rules match at the upcoming No Mercy event, promising fans another thrilling contest.
As the wrestling landscape continues to evolve, the arrival of talents like Jade Cargill adds to the excitement and possibilities within WWE. Wrestling enthusiasts eagerly anticipate Cargill's debut and the potential matchups and rivalries that lie ahead in her journey with the company.
Stay tuned to WrestlingAttitude, WA.Com On Twitter and Google News for more.
Becky Lynch Comments on Jade Cargill's Signing With WWE