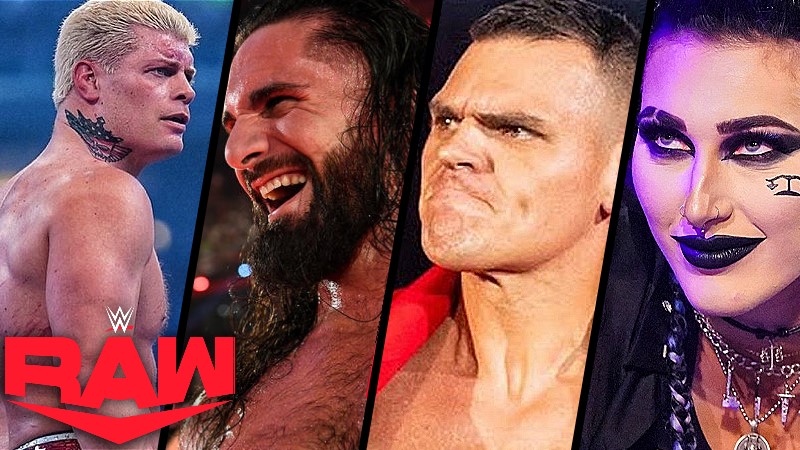 8/28 WWE RAW Viewership And Key Demo Ratings – The August 28 episode of WWE RAW garnered an average viewership of 1.677 million on the USA Network, showing an increase from the 1.591 million viewers recorded the previous week.
In the crucial 18-49 demographic, the average rating reached 0.51, up slightly from the 0.50 rating of the previous week. It's worth noting that the show from the prior week marked the lowest viewership figure since June 12, 2023, and the lowest rating in the key demo since July 3, 2023.
The viewership breakdown for the three-hour broadcast unfolded as follows: The first hour secured 1.737 million viewers with a 0.51 key demo rating, followed by 1.729 million viewers and a 0.53 rating in the second hour. The final hour saw a dip to 1.566 million viewers and a 0.50 rating. The episode managed to secure the top position in cable ratings for the night.
In comparison, during the same week of the previous year, RAW garnered 2.107 million viewers with a key demo rating of 0.59. Here is a rundown of total viewership and key demo ratings for the last four episodes of RAW:
8/7/23: 1,888,000 viewers – 0.61 key demo rating – SummerSlam fallout
8/14/23: 1,757,000 viewers – 0.55 key demo rating
8/21/23: 1,591,000 viewers – 0.50 key demo rating
8/28/23: 1,677,000 viewers – 0.51 key demo rating – Payback go-home
8/28 WWE RAW Viewership And Key Demo Ratings