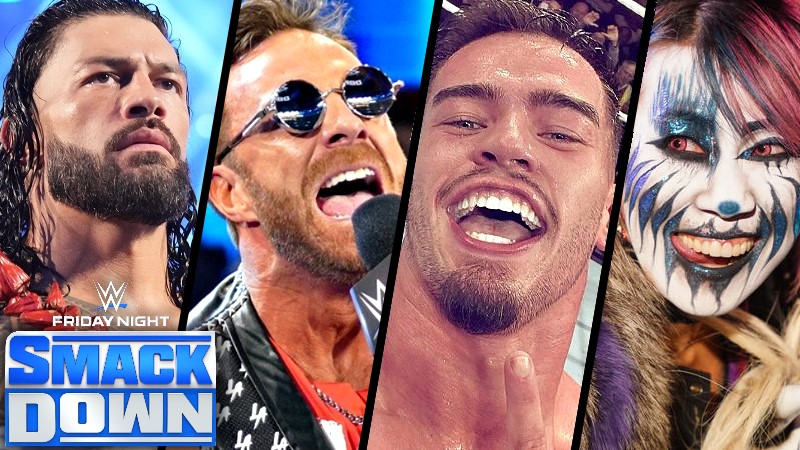 8/25 SmackDown Draws Big Numbers for Bray Wyatt Tribute Show – The August 25th episode of WWE SmackDown on FOX garnered an average of 2.647 million viewers, marking a significant increase from the previous week's 2.094 million viewers, according to data from Brandon Thurston.
In the crucial 18-49 demographic, the show achieved a rating of 0.78, showing a notable improvement from the 0.55 rating of the previous week. This episode reached the highest ratings since the Christmas Day 2020 edition, which benefited from a strong lead-in from the NFL.
The show featured matches such as Women's Champion IYO SKY vs. Zelina Vega, Rey Mysterio vs. Grayson Waller, Finn Balor vs. LA Knight, among others. It was dedicated as a tribute to the memory of the late Bray Wyatt and Terry Funk.
Here is a list of total viewership and the key demo rating that Rampage has done over the last 4 episodes:
8/4/23: 2,248,000 viewers – 0.62 key demo rating – SummerSlam go-home show
8/11/23: 2,097,000 viewers – 0.55 key demo rating – SummerSlam fallout
8/18/23: 2,094,000 viewers – 0.55 key demo rating
8/25/23: 2,647,000 viewers – 0.78 key demo rating – Bray Wyatt & Terry Funk tribute show
For AEW Rampage, the program pulled in 348,000 viewers and secured a 0.11 rating in the 18-49 demographic. This broadcast aired on TNT at the 10 pm ET timeslot on Friday.
8/4/23: 434,000 viewers – 0.14 key demo rating
8/11/23: 398,000 viewers – 0.15 key demo rating
8/18/23: 416,000 viewers – 0.13 key demo rating
8/25/23: 348,000 viewers – 0.11 key demo rating
8/25 SmackDown Draws Big Numbers for Bray Wyatt Tribute Show