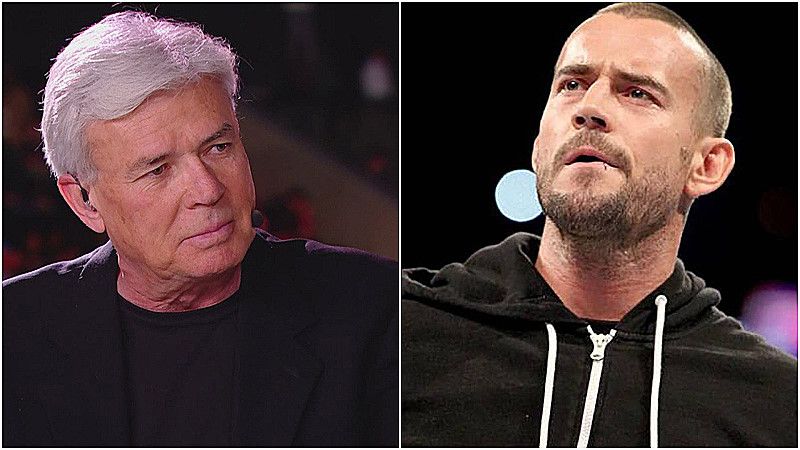 Eric Bischoff Calls CM Punk The Biggest Financial Flop In Wrestling History – On the latest "Strictly Business" podcast, WWE Hall of Famer Eric Bischoff gave his thoughts on CM Punk in regards to AEW Collision and ALL IN at Wembley Stadium in London.
Bischoff said, "This was a major show, a brand new show, announced on a major network with what everybody thought was this huge star, and I'm telling you, like I've told you from day one, this guy is not a star."
Bischoff continued, "Here's a really funny part of this that I'm thoroughly fricking enjoying is CM Punk has set himself up for just a dramatic failure. CM Punk came in with all of this mystique, and he did a good job of creating that mystique and maintaining it, and for that, I have respect."
Bischoff said that Punk hasn't delivered for AEW. "But once he got there, Punk didn't deliver, and then he turned into a btch, and then he turned into something a little darker than just being a btch and being whiny, and the audience has started to turn against him. The rabid CM Punk fan base has diminished substantially. Now because of all the mishegoss and all the drama and the politics backstage and the fights and the biting and the dog, the scratching, the hair pulling and whatever else went on, it sounds like such a b*tch fest to me anyway, but because of all that, now we're bringing Punk back, and guess what? Remember when I told you, and I think I told you on this show, if I was Tony Khan, I would not bring Punk to the UK. I would establish the fact that I could sell 70,000 tickets without him. They sold 65,000 tickets, and then they announced him, and how many additional tickets have they sold? 700? Like a percent, whatever it is, it's incremental at best and now they're having a hard time selling out these Collision shows with Punk as a centerpiece. Am I right or am I right?"
Bischoff added, "When I came out and said that, I took so much heat for this. CM Punk is the most overrated, I didn't even say potential, I said he was gonna be the biggest financial flop in wrestling history and I think I'm being proven right every minute of the day."
Stay tuned to WrestlingAttitude, WA.Com On Twitter and Google News for more.
Eric Bischoff Calls CM Punk The Biggest Financial Flop In Wrestling History