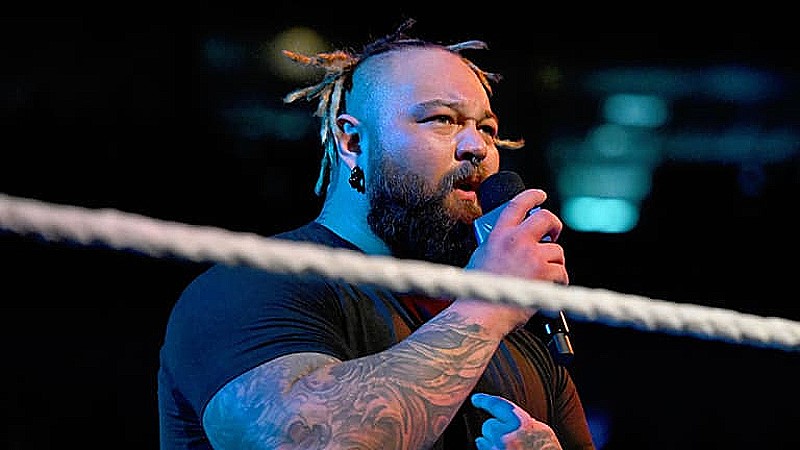 Backstage News On Bray Wyatt's WWE Status – There have been many rumors about Bray Wyatt's WWE status ever since he disappeared from all WWE shows in February.
At one point, it looked like WWE was starting a WrestleMania feud between Wyatt and Bobby Lashley but all hints in that direction stopped and Wyatt (along with Uncle Howdy) haven't been seen since then.
A new rumor has come up in recent days from a Twitter account that claims that creative "came to terms" with Wyatt about a new storyline and that he has agreed to make it work despite "not being fully satisfied."
That rumor was debunked today by #BWE (Better Wrestling Experience) on Twitter. #BWE called the latest rumor "complete BS" and #BWE added that "His storyline was scrapped the moment he felt he wasn't in it for Mania. There is no other story than the one agreed on Post Mania." #BWE added that Wyatt is coming back: "He's coming back but not pampered like you hinted."
So for those of you who have been wondering about Wyatt's status, it looks like fans will see him on WWE TV soon. Wyatt last appeared on TV at the Royal Rumble where he beat LA Knight in he Pitch Black match. He went on to wrestle on some live events and dark matches but hasn't wrestled since the February 26th live event.
Stay tuned to WrestlingAttitude, WA.Com On Twitter and Google News for more.
Backstage News On Bray Wyatt's WWE Status