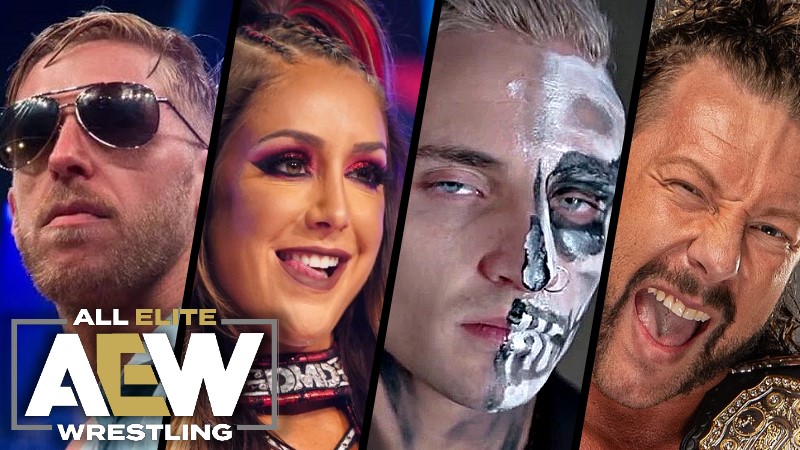 6/7 AEW Dynamite Viewership And Key Demo Ratings – 6/7 AEW Dynamite drew 903,000 viewers, down from the 923,000 viewers the show drew last week. In the 18-49 demographic, the show did a 0.33 rating, which is up from the 0.29 last week.
Dynamite ranked #4 in the top 150 shows on cable for the night, down from the #2 ranking last week. The show went up against NBA Finals competition on ABC that averaged 11.2 million viewers and did a 3.43 key demo rating that dominated the night.
TBS and AEW should be thrilled with these ratings considering the competition. This was the highest key demo rating since March 22.
The show on the same week last year did 939,000 viewers with a 18-49 demo rating of 0.34. Brandon Thurston of WrestleNomics reported the news.
Here is a list of total viewership and the key demo rating that Dynamite has done over the last 4 episodes:
5/17/23: 814,000 viewers – 0.28 key demo rating
5/24/23: 846,000 viewers – 0.32 key demo rating
5/31/23: 923,000 viewers – 0.29 key demo rating – Double Or Nothing fallout
6/7/23: 903,000 viewers – 0.33 key demo rating
AEW Dynamite last night on TBS (8-10pm):
903,000 viewers
P18-49 rating: 0.33
#4 cable original in P18-49
📊 https://t.co/qDSSxyAPtr pic.twitter.com/APcvoQFSpg

— Wrestlenomics (@wrestlenomics) June 8, 2023
6/7 AEW Dynamite Viewership And Key Demo Ratings