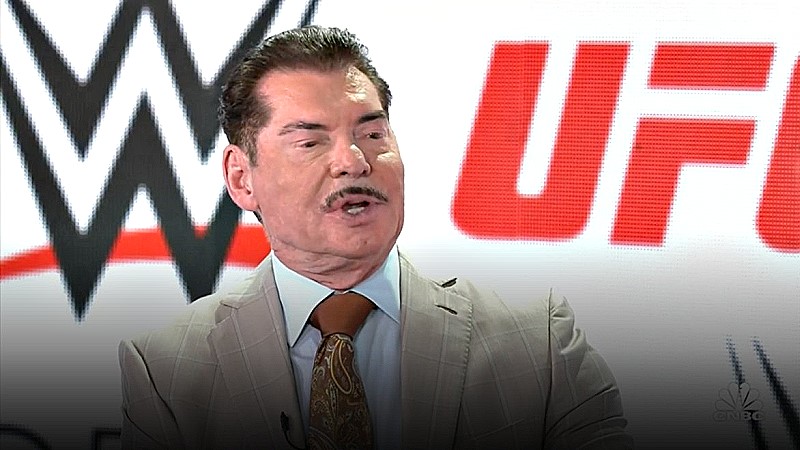 WWE Talent Happy To See Vince McMahon Back – Vince McMahon's return as the CEO of the company was met with a lot of negativity from fans, wrestlers, and people in creative but there are people in the company who are happy he is back.
Vince is not backstage at shows but he is still overseeing creative and he makes the final decision on who gets pushed and what storylines make it on air.
During a recent PWTorch audio show, Wade Keller said he spoke to two wrestlers who are pro-Vince McMahon over Paul "Triple H" Levesque. He said that the people he spoke with are "at least happy Vince was back contributing to creative."
Keller continued, "The wrestlers who are more sympathetic or okay with or even somewhat happy with Vince returning — the wrestlers I talked to directly like Vince better but they also indicated [that] they are not alone [and] that there are people who are happy Vince is back. It's natural that some wrestlers would think that they were getting a better push under Vince McMahon than Paul Levesque because every booker is gonna have their favorites that they like a little more than others and those people get a boost and others will be like, hey, I think I was in a better position under Vince. Some of it is just that. It's purely based on self-interest that they were getting a better push."
Keller continued, "One person I asked said they think that Vince McMahon is more focused on building strong babyfaces and Paul Levesque has more of a focus, and an interest, in building heels…"
Keller noted how WWE has always relied heavily on babyfaces to carry the company. Bruno Sammartino, Hulk Hogan, Bret Hart, Steve Austin, John Cena, and others were pushed above and beyond everyone else.
Whether this is coming from Vince or Triple H, it is notable that we're seeing more heels being given a bigger push. Gunther, Austin Theory, and Roman Reigns are three top heel champions who are being protected more than a heel would have been protected in the past.
Stay tuned to WrestlingAttitude and WA.Com On Twitter for more.
WWE Talent Happy To See Vince McMahon Back