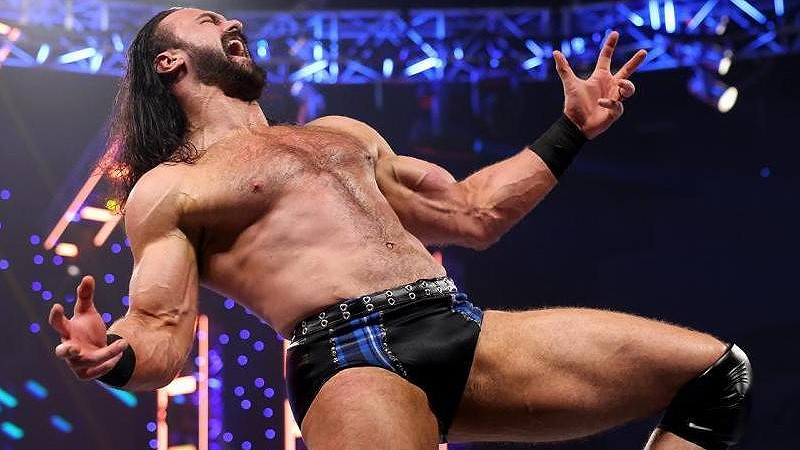 WWE Creative Is Holding Up Drew McIntyre's Return – Although there is still no word on Drew McIntyre's WWE contract situation, his return to television is starting to become more clear.
McIntyre has been in the headlines a lot over the last month, coming out of WrestleMania 39 not only due to his disappearance from television but also his long-term future with the company.
The belief is that McIntyre is not happy with the creative direction of his character. As previously reported, both sides are far apart on terms for a new deal, as his existing contract expires later this year.
Although not confirmed, there's a good chance that WWE will add time to his deal to make up for the time he's been out with an injury, as he hasn't been seen since WrestleMania 39, where he worked a triple threat match for the Intercontinental Title.
As for the speculation that he could show up at AEW All In at Wembley Stadium, his contract expires after the date of the event, preventing him from showing up there.
In the latest edition of the Wrestling Observer Newsletter, Dave Meltzer reported that figuring out creative for McIntyre is holding up his return. Once both sides agree on something, he'll be back.
Meltzer wrote, "At this point, McIntyre's return is basically more a creative issue regarding what they want, what he wants, and when they agree to it."
It was added that "McIntyre, to the best of our knowledge, has not asked to leave, but they have not agreed to a new deal."
According to WWE's internal roster listing, McIntyre is slotted as the third top babyface on Raw. 
Stay tuned to WrestlingAttitude and WA.Com On Twitter for more.
WWE Creative Is Holding Up Drew McIntyre's Return