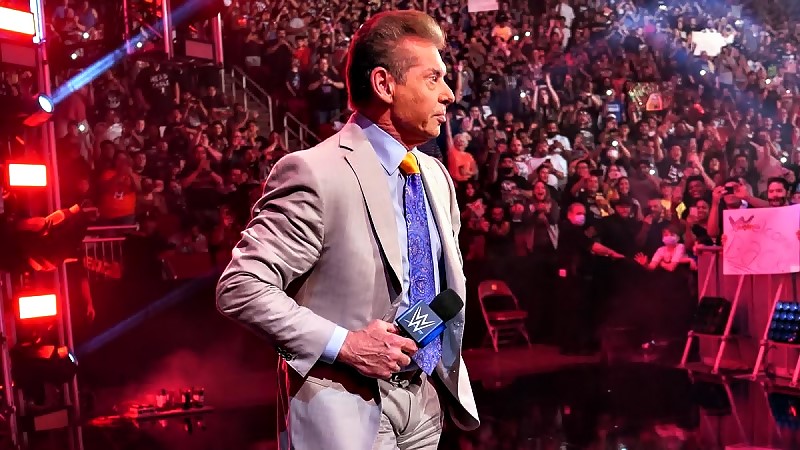 WWE Chairman Vince McMahon reportedly continues to make changes to WWE creative plans remotely.
McMahon has been making regular changes to WWE shows remotely since having a presence WrestleMania 39, but he has not become a regular fixture backstage. Now an update from Fightful Select notes that there were several on the roster who were upset with what they saw after Vince forced his way back in and then appeared all during WrestleMania 39 Weekend, making changes.
It was noted that the roster was assured repeatedly how WWE Chief Content Officer Triple H is still in his role, but they have been subject to late changes whenever Vince sees fit to do so remotely. It was reiterated that when McMahon is there in person, which he hasn't been since WrestleMania Week, that the changes were a lot heavier and had less reason to them. While some say Vince calls in changes remotely, and does it with heavy alterations, other talents have noted that they've had more flexibility in their recent promos, more than when Vince was present.
WWE morale was particularly high after the European tour, which many talents said was the most fun they've ever been on. It was noted that things have improved significantly since McMahon was around, but people are still "on guard" at the possibility of Vince just charging back in and holding a backstage role. However, there's also a belief among some that McMahon realized the chaos that just being backstage caused, so he has opted to work remotely since then.
Stay tuned to WrestlingAttitude, WA.Com On Twitter and Google News for more.
Vince McMahon Making Creative Changes Remotely