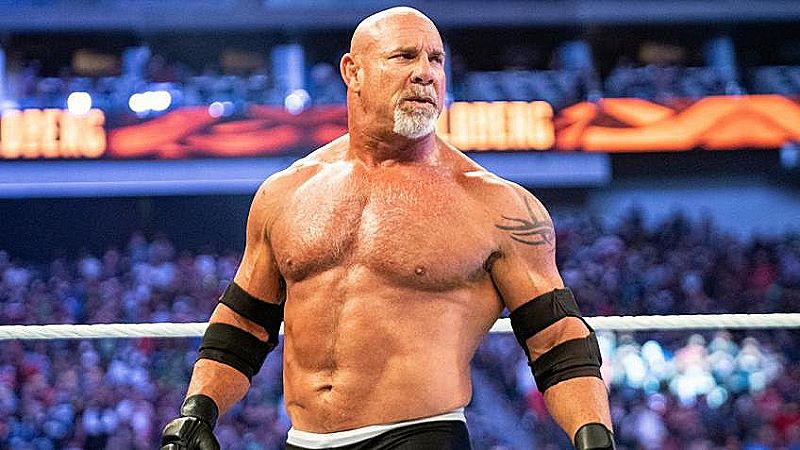 Tony Khan Confirms Conversation With Goldberg – Tony Khan spoke about former two-time WWE Universal Champion Goldberg during last night's post-Double or Nothing media scrum.
The AEW President began by discussing his relationship with Goldberg and gives small details into the conversations they've had.
Yeah, I have talked to Bill. It wouldn't be that unusual. I've talked to Bill when he's not been under contract at times, and I have a good relationship with Bill. I have had a good conversation with him, but I've had a lot of great conversations with Bill. His family has done a lot of great things in Jacksonville, he's related to the Wolfson family, who built the Wolfson Children's Hospital in Jacksonville. Bill is a great former football star, I worked in football, and it's a big part of my life.
Khan adds that he and Goldberg have a ton of mutual friends thanks to their backgrounds in football, However, he tells the media that the conversations they have had are just between the two of them.
We have a lot in common and we have a lot of mutual friends, and I have a really good relationship with Bill. I like him a lot. As to what I've talked to him about, I would say that's just between the two of us. It was a good chat. I like Bill a lot, he's a great guy.
These quotes will certainly fuel speculation as to whether Goldberg will be doing a one-off with AEW somewhere down the line.
Stay tuned to WrestlingAttitude, WA.Com On Twitter and Google News for more.
Tony Khan Confirms Conversation With Goldberg