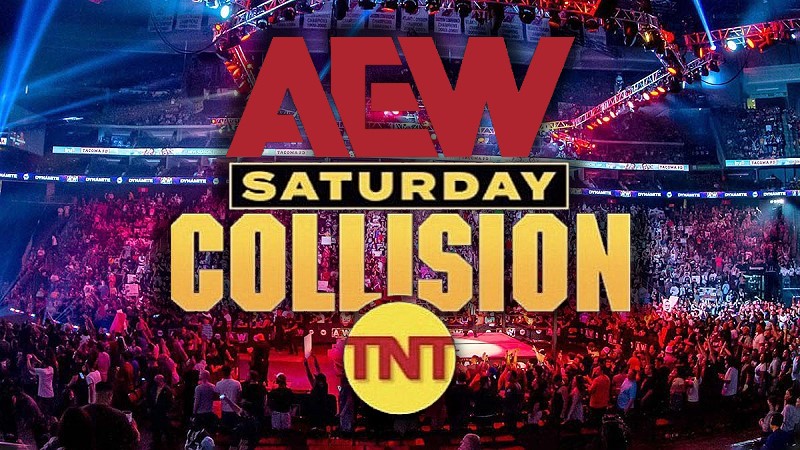 Tony Khan Confirms AEW Collision Is Part Of New Contract With WBD – On May 17, Warner Brothers Discovery confirmed that AEW's new television show, AEW Collision, will premiere on Saturday, June 17.
Ahead of AEW Double or Nothing, AEW CEO Tony Khan confirmed that AEW Collision is an addition to the company's current deal with Warner Brothers Discovery. Fightful Select previously reported that the show was an extension of the deal between the two sides.
During the AEW Double or Nothing post-show media scrum, Khan confirmed that AEW will generate extra revenue with AEW Collision. He stated that the company is being paid well for the show, and the company has a new contract with Warner Brothers Discovery, and he clarified that the new deal is for the same length of time.
"Yes, we're definitely being paid for Collision and being paid very well. Yes, in addition to Dynamite and Rampage. We got a new contract. It's more money, but it's the same length of time. I was very excited about it. It was a great opportunity for us. It's certainly very expensive to produce a two-hour live TV show, and on the weekend, doing it every week, it's not going to be cheap, but it's going to be great," Khan said.
Khan continued by describing how AEW Collision was a great opportunity for the company to get more revenue and grow the brand. He noted that the addition of the show will lead to some increased production costs, but the company is saving by not producing Dark and Dark: Elevation. Khan also stated that AEW Collision will also increase revenue, with some license fees being one of multiple factors.
"It was a great opportunity for the company to get more revenue to do more TV, but also grow another brand in addition to what we do with Dynamite and Rampage. It will be added production costs, and now we're not producing Dark and Elevation, so there is some cost saving there. There will be increased costs, but it will also definitely increase revenue through, not only the ticket sales and the merch sales, but through license fees that we're making because of an incremental change, increasing our compensation for Collision," Khan said.
Stay tuned to WrestlingAttitude, WA.Com On Twitter and Google News for more.
Tony Khan Confirms AEW Collision Is Part Of New Contract With WBD