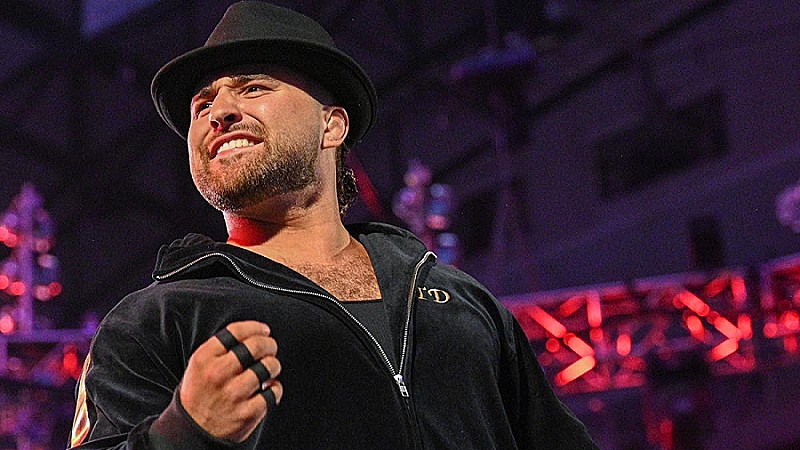 Tony D'Angelo Gets 'Arrested' On NXT – Tony D'Angelo's life of crime apparently caught up to him on the May 23 episode of WWE NXT.
D'Angelo, also known as the "Don of NXT", has been involved with plenty of questionable activity throughout his time on NXT. He has a long-running operation, though the specifics are unclear, beyond his connections at the docks. D'Angelo also disposed of Troy "Two Dimes" Donovan and Pretty Deadly (Elton Prince and Kit Wilson), as all three men slept with the fishes after D'Angelo was done with them.
On the May 16 episode of WWE NXT. D'Angelo was taken in for questioning, as his name came up in criminal investigations. Throughout the May 24 episode of WWE NXT, D'Angelo was interrogated by an "officer" who wanted to know why his name kept popping up in their investigations into criminal activity. Later in the show, D'Angelo asked if he was good to go. The "officers" said that they were, but D'Angelo was not. They told him to get up before they handcuffed him and led him out of the room.
 It's unclear what D'Angelo is being charged with and what kind of sentence he could be facing.
Stay tuned to WrestlingAttitude and WA.Com On Twitter for more.
Tony D'Angelo Gets 'Arrested' On NXT