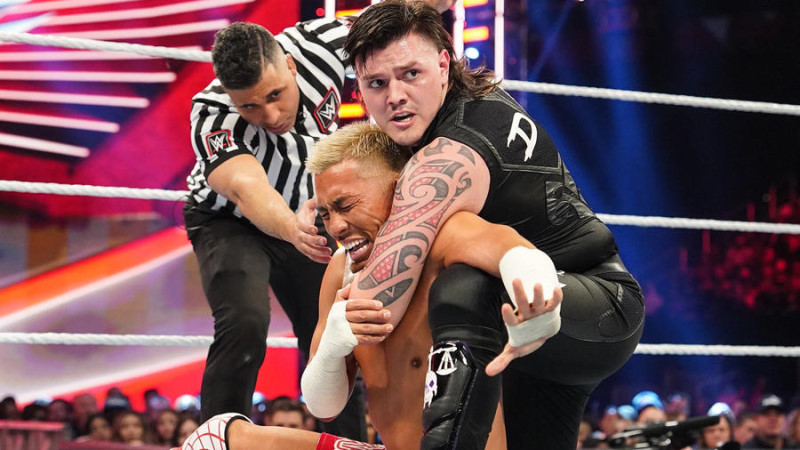 Teddy Long Praises Dominik Mysterio's Work – WWE Hall of Famer Teddy Long spoke about the Judgment Day member during a recent interview with Haus of Wrestling. Long states that Domink's work as a heel reminds him of Vickie Guerrero because every time he tries to open his mouth the WWE Universe showers him with boos.
I'll tell you what I was really impressed with, Dominik Mysterio. Brother, he's got more heat than anybody and that's how you do it. That's real heat because it took me all the way back to the Vickie Guerrero days because you remember Vickie, as soon as she opened her mouth, they started booing. They wouldn't even let her talk and the same thing hit Dominik last night. He's got the real heat there.
Long goes on to praise Dominik's father, fellow Hall of Famer Rey Mysterio, for guiding his son and helping him become a bigger star due to their incredible storyline.
Dominik has got such a great father, Rey Mysterio, somebody that knows this business in and out and able to talk to him and train him the right way and show him exactly how this really works. The next thing that [brings him] heat is because you're telling the story that deals with the family. Nobody wants to see a son mistreat his father, nobody wants to see a father mistreat their son. So, when you involve family in it, you're telling a real story there.
Teddy Long Praises Dominik Mysterio's Work