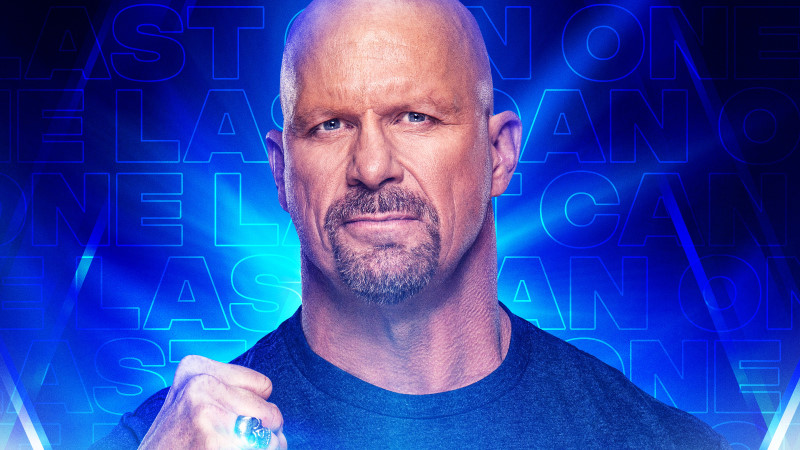 Steve Austin Discusses Modern Wrestling – While speaking with Forbes, Stone Cold Steve Austin discusses his favorite thing about modern wrestling. During the interview, The Rattlesnake explained why he enjoys the fast-paced action of today's wrestling and even compares it to the speed of the National Football League.
The performance level has sped up so much, and the guys and gals are doing so much incredible stuff. It's absolutely unbelievable. It's kinda like—being such a big football fan—I was just watching clips of Mean Joe Greene of the Pittsburgh Steelers. I used to be a huge Pittsburgh Steelers fan. And you watch those greats from back then into what the guys are doing now, and the guys now are just so much quicker, faster. Of course everything is. The camera's better.
That being said, Austin does say that wrestlers today tend to do too much in the ring and that it could hinder more simpler storytelling techniques.
These days, even though if I look at Attitude Era stuff, I look like I'm in slow motion watching what these superstars today are doing with better cameras and just better athletes. I really enjoy some of the sequences that they're able to do. But then that also takes me back to one of the things that I don't like is sometimes I think there's too much being done.
Staying on subject Austin says that the athletes in wrestling today are far superior to ones of the past, then reiterates his previous point about too much being done.
It's kind of like a double-edged sword, which one do you want? And on one hand, I respect all the athleticism, but sometimes I think it's too much. But at the end of the day, everything evolves and gets kind of faster it seems. And I love the product, I love reality based storylines and I think the men and women that are participating in it today are much better athletes. There's been better athletes decades ago, but I really think there's some really great work being done in the ring right now.
Steve Austin Discusses Modern Wrestling