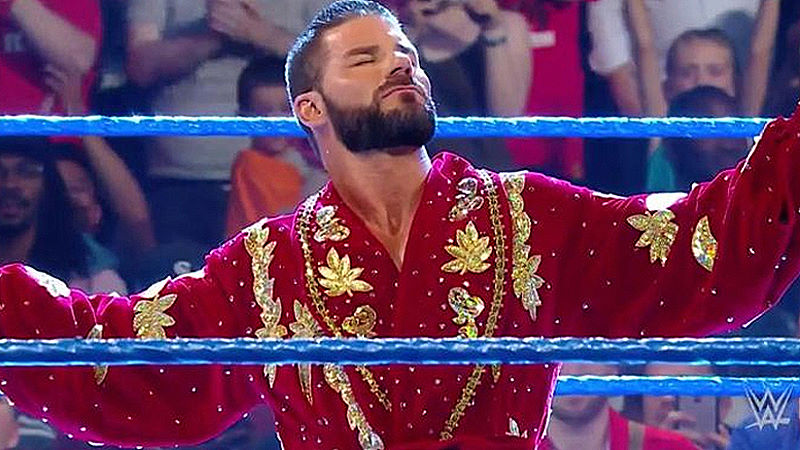 Veteran WWE Superstar Robert Roode underwent another neck fusion surgery on his neck this week.
Roode, who celebrated his 46th birthday on Thursday, was spotted in Birmingham, Alabama this past week and it was believed that he was visiting Andrews Sports Medicine & Orthopaedic Center for a check-up on his neck, but Roode took to Instagram today to reveal that he underwent another fusion surgery on his neck, which will push back his potential in-ring return once again.
Roode thanked Dr. Andy Cordover and his wife Deneane, and wrote, "Another trip around the sun and another trip to Birmingham Alabama. Quite a way to celebrate my birthday lol. Had a C4/5 cervical fusion to go along with the C5/6 fusion back in November. Most importantly it was a success thanks to the man himself Dr Andy Cordover and the first class staff here at @andrews_sports_medicine Big thank you @deneane__17 for being my rock throughout this entire process. It's been a challenging year to say the least [heart emoji] Road to recovery part 2! [muscle flex emoji]"
We noted back in December how Roode underwent surgery on his cervical spine to fuse the C5 & C6 vertebrae. This operation was also done by Dr. Cordover. The December operation came amid talk of Roode possibly returning to the ring as he was backstage for the November 11 SmackDown. Roode indicated in late September how he underwent surgery at Southlake Orthopaedics in Birmingham, and that he had been dealing with injuries. WWE officials were said to be hopeful that he would be returning from his injuries soon, and there was talk of putting him on the SmackDown brand when he did come back, but then news of the December surgery was confirmed by Roode.
Roode was aligned with Dolph Ziggler before he went away. He has not wrestled since losing to Omos at the June 25, 2022 WWE live event from Amarillo, TX. Roode's last TV match was the Andre the Giant Memorial Battle Royal on the April 1, 2022 SmackDown, and before that it was the loss to Bron Breakker on the March 22, 2022 NXT show.
You can see Roode's full Instagram post below:
Robert Roode Underwent Another Neck Surgery