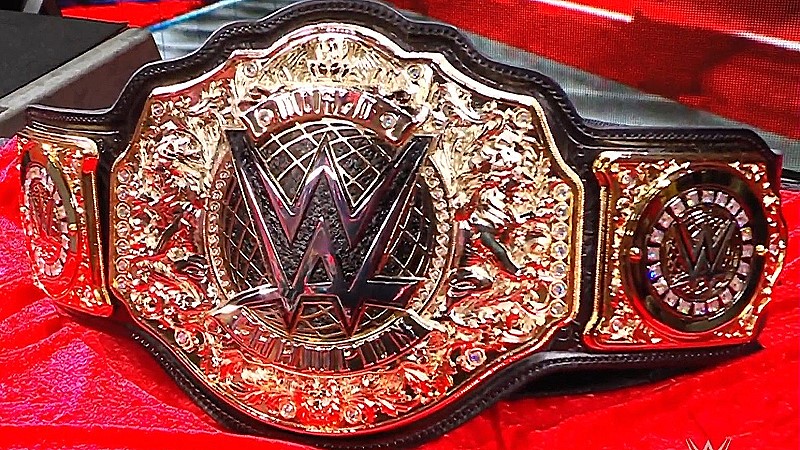 Possible Major Spoilers On Plans For The WWE World Heavyweight Title – @BoozerRasslin insider account gave some more scoops for tonight's episode of WWE SmackDown on FOX. We should note that the @BoozerRasslin account has been incredibly accurate with backstage news.
As noted, Edge stated that he plans on winning the World Heavyweight Title and then hanging up the boots whenever he loses it. The statement led to a ton of speculation that he might win the belt at Night of Champions in Saudi Arabia.
@BoozerRasslin reports that Edge is not being booked to win the title. It's unclear if he will win tonight's Triple Threat Match but the plan is not for him to be champion. Since Triple H said that the champion will be defending all of the time, it wouldn't make sense for Edge to win it since he only wrestles a few times per year.
@BoozerRasslin also stated that Grayson Waller will invite the World Heavyweight Champion as the first guest of "The Grayson Waller Effect" talk show. Presumably, the invite will be issued tonight and the interview segment will happen after WWE Night of Champions.
Typically, WWE uses talk show segments to kickstart feuds so it looks like we might get Styles vs. Waller after Night of Champions. One of Boozer's followers tweeted that they hoped that AJ is the person who Waller has on as his guest and Boozer replied: "Consider it done."
Again, @BoozerRasslin account has been incredibly accurate with backstage news, so it looks like AJ Styles might become the World Heavyweight Champion.
This is interesting because Styles is part of the SmackDown brand with The OC so that would mean that the World Heavyweight Title and the Undisputed World Heavyweight Championship would be part of the same brand. That is unless the decision is made to move/trade Styles and The OC to RAW.
Stay tuned to WrestlingAttitude and WA.Com On Twitter for more.
Possible Major Spoilers On Plans For The WWE World Heavyweight Title