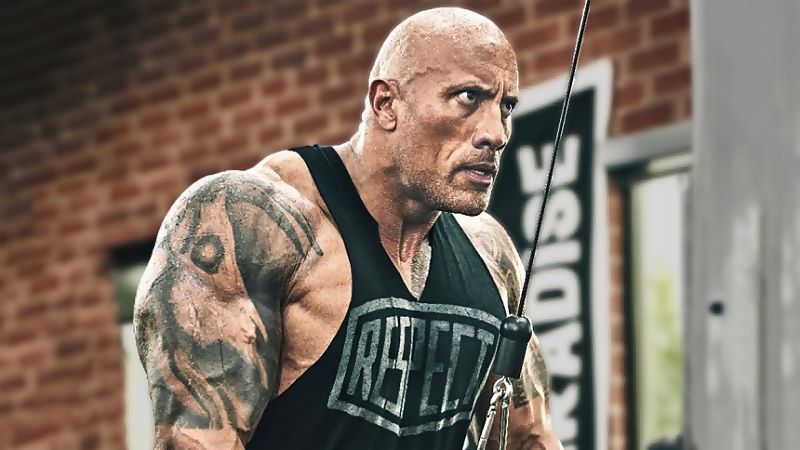 Kurt Angle Says The Rock Is Still Capable Of A Big WrestleMania Match – The Olympic Hero spoke about the Great One during the latest episode of his Kurt Angle podcast.
Angle begins by reminding listeners that The Rock takes very good care of his body and continues to train even to this day. He adds that it isn't just weight training The Rock does.
"He really trains hard, and he has been able to keep his body young and active. When you watch him train, he does a lot of not just weight training and stuff, he does a lot of plyometrics and stuff like that. I believe that he could still wrestle."
When the question came up of whether or not Rocky could compete in a longer match at WrestleMania, Angle responded with the following…
"I believe if he wants to do it, he could put in a good 30-minute match at WrestleMania. I don't doubt that for a second. He's able to take care of his body as much as he has lately. I don't see it being a problem for him."
The Rock has not competed in a full match since WrestleMania 29, when he lost the WWE Championship to John Cena. He did score a victory over Erick Rowan at WrestleMania 32, but that match only lasted six seconds.
The big match fans have been clamoring for has been The Rock vs. Roman Reigns, but it has yet to happen. Reigns did appear in The Rock's Fast and The Furious spinoff Hobbs & Shaw back in 2019.
Kurt Angle Says The Rock Is Still Capable Of A Big WrestleMania Match