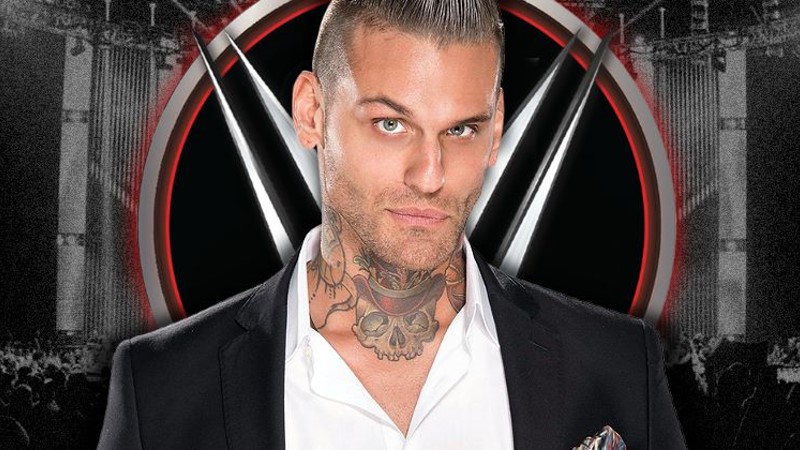 Corey Graves On A Possible Logan Paul Vs Bad Bunny Match – During the latest edition of his After The Bell podcast, Corey Graves explained why he thinks a match between Logan Paul and Bad Bunny would get over with the WWE Universe considering how much effort both men have put in over the last couple of years.
I've calculated it and tried to think ahead of all the arguments against. Ordinarily, I would say you take two celebrities from outside of WWE and you put them in the same match, you are cooking up a recipe for disaster. Not Bad Bunny and Logan Paul. I'm saying give them time to prepare. We know how much work and effort Bad Bunny and Logan Paul have both put in leading up to their epic WWE performances.
Graves said that 10 years ago he would have had a chip on his shoulder thinking about a celebrity taking spots away from full-time wrestlers, but says he now understands how the business is all about promotion and that celebrities help promote the industry.
Had you mentioned this to me 10 years ago when I got signed to developmental and I was in FCW, there was a chip on a lot of our shoulders. I've discussed this with numerous guests. I've talked about it with Rollins extensively. We were kind of the mentality of, "Well, we paid our dues. We worked and scratched and clawed to get here. But now we sit back and we go, "Hey, wait a minute. A rising tide raises all ships. If Bad Bunny vs. Logan Paul were to be made and advertised and promoted, everybody else in the locker room would be begging to get on that card. Much like any anytime Logan Paul fights in the boxing world, or his brother, look at — again, Jake Paul and Nate Diaz is coming up. There are a lot of up-and-coming hungry boxers who would love to just have their name on that card because it brings in eyeballs. And at the end of the day, that's what this business is about. It's promotion.
He ends his rant by saying a Bad Bunny and Logan Paul match wouldn't happen anytime soon, but would be money left on the table if it didn't happen.
I think there's definitely too much money sitting on the table there to not see that at some point.
Corey Graves On A Possible Logan Paul Vs Bad Bunny Match