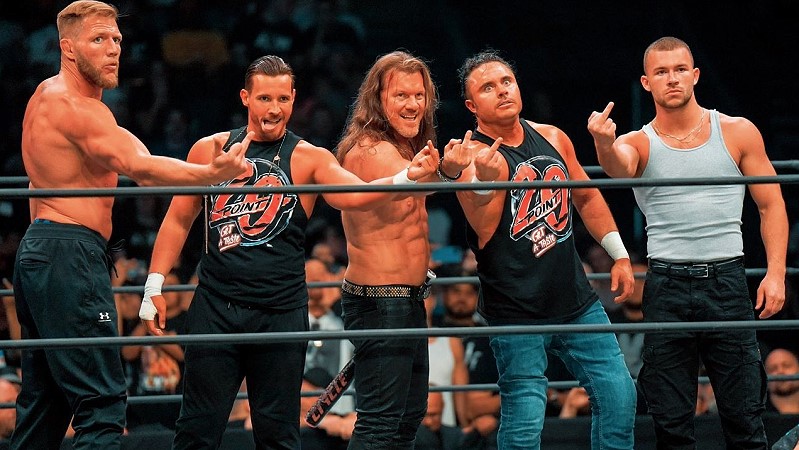 Chris Jericho opens up about his role in AEW.
The company's first-ever world champion discussed this topic during a recent interview with Joe Baiamonte of Sporf, where he hyped up this Sunday's Double or Nothing pay-per-view and the 4-Way main event featuring the Pillars of AEW (MJF, Darby Allin, Sammy Guevara, Jack Perry). Jericho has had the pleasure of working with each man and tells Baiamonte that he knew instantly that they were all amazing.
That's why I worked with Max for a year and why I've had Sammy with me pretty much since he came into the company, with the exception of a few months. Those guys were always earmarked to be stars. And Darby and Jungle Boy too, I worked with them the first few months of AEW's existence and realised they were both amazing.
This brought up the conversation of Jericho's role of putting over young guys. The Ocho touches on this, but also pushes back against criticism that he buries young talent.
It's funny when I get buried online for 'burying' the young guys, it's like you really don't understand what I'm doing and don't even really watch the show because it's been the exact opposite of that. And I think we've done a great job in building these guys. To have four of them in the main event and to see how they've all flourished as talkers, because they can always wrestle but character and talking is the most important thing. So I really enjoy that side of it, to see those guys in that spot.
Jericho then states that his main goal since coming into AEW at the company's inception in 2019 was to help build the future of wrestling.
My goal and mission when I came to AEW was to build as many stars as we could, quickly, because you only have a short window of time that people are interested in this new promotion. Chris Jericho may have got them to the show but it can't all be about me. Yeah I'm proud of them. And they've earned it. No one deserves it. 'You deserve it' is my least favourite chant. It should be 'You earned it', because they've earned that chance and that spot and they've done a great job with it.
This Sunday at Double or Nothing Jericho will battle Adam Cole in an Unsanctioned Matchup, one that will feature ECW legend Sabu in Cole's corner.