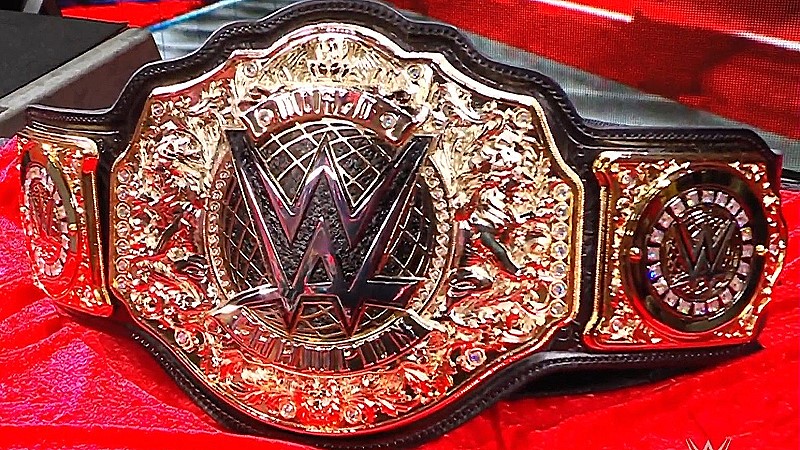 Backstage News On The Lineage Plans For The New World Heavyweight Title – Earlier this month it was reported that WWE has "big plans" for the new World Heavyweight Title, which includes a story that "will catapult the title to its original status," an apparent reference to the former "Big Gold" World Heavyweight Title.
When a confused reader asked if this means the new title will carry over the original lineage from 2002 – 2013, it was indicated that there is also some confusion over plans within WWE, and that the plans are on the USA Network's table. The network has been asking for this new title since WWE Clash at The Castle in September 2022, according to the report.
In an update, word now is that the new WWE World Heavyweight Title will have a historical lineage from 2002 onward. Styles or Rollins will be added to the list that starts with Triple H being awarded the title on the September 2, 2002 RAW in Milwaukee, and ends Randy Orton defeating John Cena in a Tables, Ladders & Chairs match at WWE TLC on December 15, 2013 to unify his WWE Title with Cena's World Heavyweight Title.
With Orton's win over Cena, WWE then retired the World Heavyweight Title and the WWE Title was called the WWE World Heavyweight Title, and that eventually became one of the titles currently held by Undisputed WWE Universal Champion Roman Reigns. It remains to be seen how WWE will cover the history of the title, but the history will be there to tell a story and it will be interesting to see how Triple H plays into that story, which has been hinted at.
For those who missed it, you can click here for a new WWE video on special items on the new WWE World Heavyweight Title belt, including a tribute to the McMahon Family.
Stay tuned to WrestlingAttitude and WA.Com On Twitter for more.
Lineage Plans For The New World Heavyweight Title