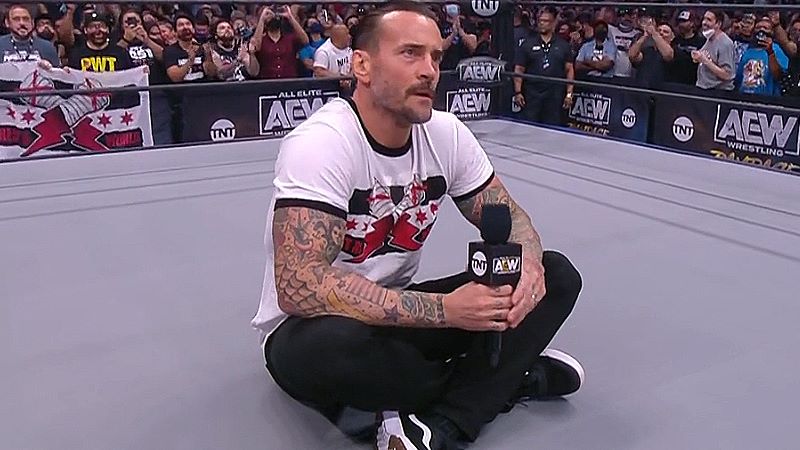 AEW Reportedly Sent CM Punk A Legal Notice – Despite rumors on CM Punk and AEW, a new report from Fightful Select notes that the two sides have remained in contact over the last week.
It was stated by Raj Giri during a Twitter Spaces chat that AEW sent Punk a legal notice days ago, saying he either has to comply or they will file suit against him. Fightful notes that Punk was sent some documents to be signed over the last week, but they could not confirm that there was any kind of legal threat. It was noted that the documents covered speaking about certain subjects, disparagement clauses, and ensuring Punk appears at scheduled TV tapings, largely to protect AEW in several situations.
From the Punk side of things, word is that there have been productive conversations over the last week, but no context was provided. People close to Punk believe he will be at the first AEW Collision taping on Saturday, June 17.
AEW still has not announced the Collision premiere for the United Center in Chicago, and word is that they were looking at other venues for that night. Daily's Place in Jacksonville has been rumored, but not confirmed as a possible location.
Stay tuned to WrestlingAttitude and WA.Com On Twitter for more.
AEW Reportedly Sent CM Punk A Legal Notice