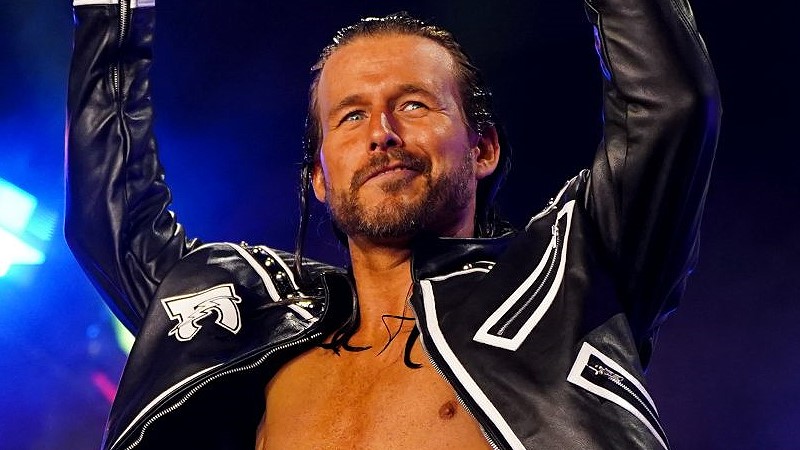 Adam Cole Opens Up About The Concussion That Nearly Ended His Career – Adam Cole suffered a serious concussion during his match at AEW & NJPW Forbidden Door last June, one that kept him on the shelf for nearly nine months. He appeared on the Swerve City podcast to discuss this very subject, where he says that he had to seriously consider retiring due to the extent of the injury.
I'm not kidding, and I'm sorry because this sounds like such a standard answer, but I really do mean this. I was mentally preparing to have to start a new life without wrestling. That was so difficult for me.
Cole would later be asked about what he would do if he couldn't wrestle anymore. He says that he would most likely start a wrestling school and stream on Twitch.
I'm thinking, maybe I'll Twitch stream. Maybe I'll do something in gaming. Maybe I'll start a wrestling school. I was really, mentally trying to prepare myself for that happening. Being cleared and being able to come back and travel again and being on an airplane, walk out to the ring, and have a match; my goal going forward is just be able to continue to wrestle. When I was able to come back and wrestle Daniel Garcia, and be out there with Britt and the fans, and the confetti came down, it was my favorite moment of my career because of how much it meant to me and how for months and months, I thought I wasn't going to be able to come back. At this point, of course I have goals like, I want to move up the ranks in AEW and challenge for and maybe someday be a world champion and travel and do more things and awesome stuff within wrestling. At this point, when I wake up, there is a whole new appreciation for this job. I never lost appreciation for wrestling, but now, after going through what I went through, I'm not kidding, every single week I show up at TV and I'm like, 'I have the best job in the world. This is incredible.' Wrestling week to week, that's the main goal.
Adam Cole Opens Up About The Concussion That Nearly Ended His Career