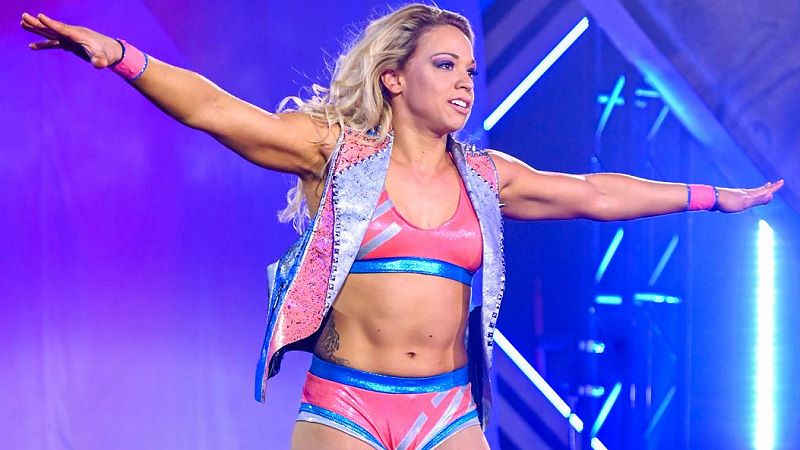 Zoey Stark On Potential Main Roster Call-Up – NXT star Zoey Stark has named her dream WWE opponents following rumors about her potential main roster call-up.
With the WWE Draft set to begin on the April 28, there has been a lot of speculation about potential NXT call-ups.
It has been reported that Zoey Stark is one of the talents who have been pitched for a Raw or SmackDown move ahead of the roster shakeup.
Several WWE names have praised Stark's work in the company, including producer Molly Holly who previously noted that Stark is ready for the main roster.
Speaking with Ring The Belle, Zoey Stark reacted to Molly Holly's comments, noting:
She knows what I've known this whole time and it's finally showing. She knows talent when she sees (it) and when she saw me she knew. 
Naming the main roster stars she's most interested in facing off against, Stark said:
I got a couple people. Charlotte Flair, Becky Lynch, Bianca Belair, Rhea Ripley. I keep mentioning them because I want to wrestle them so bad.
Zoey Stark On Potential Main Roster Call-Up