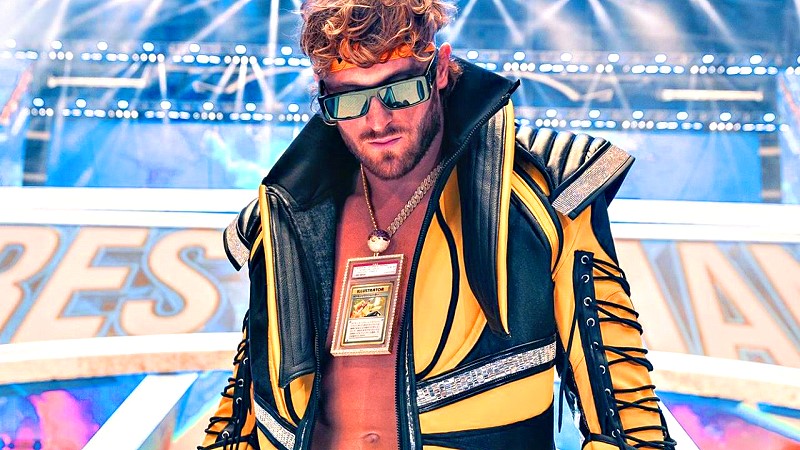 Watch Logan Paul's WrestleMania Entrance – Ahead of a big battle against Seth Rollins at WrestleMania 39, the social media superstar Logan Paul made a huge entrance to celebrate his birthday.
Telling the excited Los Angeles crowd, "I got a zipline for my birthday!" Logan Paul made a big entrance, literally ziplining to the ringside area in lieu of a standard entrance ramp walk.
Logan Paul has come to be known for his exciting entrances however, this time he has also debuted vibrant blue and yellow attire and a new entrance theme.
Accompanying Paul, a giant and bouncing bottle of Blue Raspberry Prime, Logan Paul's sports drink who has remained at ringside, who was later revealed to be Boxer / YouTuber KSI.
KSI (in the suit) pulled Logan Paul out of the ring just as Rollins was about to wrap up the match. KSI then pulled the top of the suit off to reveal himself. They set up Rollins to take a splash from the top through a table but Rollins moved and KSI took the splash instead. 
As seen below, Seth Rollins also had one of the creaziest entrance of his own.
In the end, Rollins his a stomp heard round the world and was finally able to put away Logan Paul to win the match.
Watch Logan Paul's WrestleMania Entrance